Low Flow Pumps in Florida, Puerto Rico, the Dominican Republic & the Caribbean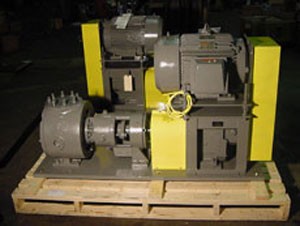 Arroyo Process Equipment is a trusted provider of name-brand low flow pumps and high flow pumps for a variety of industries. We provide pumps and process equipment for the agricultural, mining, petroleum and wastewater industries. Since 1968, Arroyo has been supplying our customers with brand name products, attentive professional service, and superior customer relations.
Low Flow Pumps From Arroyo Process Equipment
Our low flow pumps and high flow pumps are from respected manufacturers in the industry,
Viking Pumps
Warren Rupp
Periflow
And more!
These are brands our customers have learned to trust to provide lasting value through years of service.
Arroyo Process Equipment inventory includes positive displacement pumps such as external rotary gear, internal rotary gear, metering, and air-operated diaphragm pumps. Our centrifugal pump inventory includes turbine, ANSI process, self-priming, and submersible pumps. We carry an extensive line of products and parts in-stock to better serve your needs. We understand down time can be very disruptive and expensive and we work to keep you operating efficiently.
We have a vast amount of experience with low flow pumps in wastewater treatments plants, oil, citrus, and agriculture. Our Florida location makes us particularly accessible for customers in Orlando, Miami, Tampa, Jacksonville, Ocala and Tallahassee. But we are also proud of the relationships we've built with customers in South and Central America. We continue to build our reputation as a world-wide supplier of mixers, strainers, pumps and process equipment that is based on reliable products and service.
If you are in search of process equipment, parts, repairs and even complete turnkey packages, contact Arroyo Process Equipment today. See why more and more manufacturers, mining companies and municipalities in Florida, Puerto Rico, the Dominican Republic and the Caribbean are selecting us as their go-to supplier. Call us to discuss your project or use our convenient online form. We look forward to having you become part of the Arroyo family!