Weg Motors for Sale to Facilities in Florida & Nearby Areas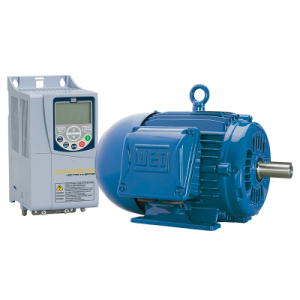 Many industrial operations, including mining operations, need to move fluids and other materials quickly. Arroyo Process Equipment in Bartow, FL, is a leading supplier of Weg Motors for sale and motors by other top brands known for reliability and efficiency. Whether moving light-viscosity material, like water or runoff, or heavy material, the Weg W22 mining motor and other solutions have a well-earned reputation for being among the best in the industry.
Custom Solutions
Whether running a mining operation or involved in some other industrial capacity, Arroyo Process Equipment helps ensure the best equipment is used. We provide custom, skid-mounted installation of custom fluid-processing and other mining equipment. That helps ensure you have the best equipment to get the job done. We have the Weg W22 mining motor and other Weg motors for sale.
Get Around-the-Clock Attention
Bad things can happen at any time of the day or night. That is why we are available 24 hours a day, every day of the year, to provide emergency repair and maintenance services. Our team of experts can help you with cross-referencing parts and find the best compatible equipment when new gear is needed. That gets your operation up and running as fast as possible. Timely maintenance and repairs help to ensure operational efficiency and continued productivity.
Contact Us for Estimates
Arroyo Process Equipment in Bartow, FL, has more than 50 years' experience providing custom, turnkey solutions for industrial fluid processing. A woman- and Hispanic-owned business with a team of highly experienced mechanical and chemical engineers, Arroyo Process Equipment serves the southeastern U.S. and beyond. Our team of highly-trained and experienced professionals can visit your job site, asses your needs, and provide the best solutions. We have Weg motors for sale and many other top brands and compatible parts available at all of our locations. Please contact us to arrange an estimate for equipment at your facility in Florida, Georgia, Puerto Rico, Haiti, the Dominican Republic, and nearby areas.