Mag Drive Pumps for those in The US, South America & Surrounding Regions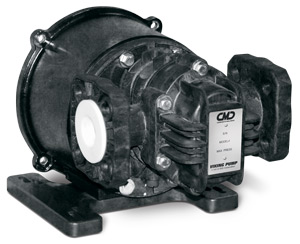 If you need to purchase mag drive pumps for your industrial processing operation, then turn to the trusted pump distributors at Arroyo Process Equipment. We only sell quality industrial pumps from industry-leading manufacturers, and we offer efficient magnetic drive pumps that will provide the dependability you need for applications that deal with hazardous, corrosive, and explosive chemicals.
Mag Drive Pumps From Arroyo Process Equipment
Our selection of mag drive pumps come from some of the most recognizable and respected manufacturers in the world, including:
Viking
Pulsafeeder
Micropump
Liquiflo
Arroyo, a proud woman- and Hispanic-owned company, has been one of the most reliable pump distributors in the world since our founding in 1968. Companies in the United States, South America, Central America, and beyond have continually made us their preferred choice for industrial process equipment because of our outstanding product selection of expert customer support. We have helped businesses across a wide range of industries find the products they need to improve processes through our vast experience and engineering capabilities, and we take pride in helping our customers find solutions to their most complex problems in their operations. We consider ourselves solutions providers, and you can count on Arroyo to provide the high-quality equipment you need to maintain efficient production.
To receive more information about any of the magnetic drive pumps we distribute, please contact us today. In addition to mag drive pumps, we offer a wide range of other industrial centrifugal pumps and many other types of high-quality industrial process equipment, including mixers and agitators, industrial gear boxes, motors and drives, and pump strainers.