Mechanical Seal & Mag Pumps for Florida & the Caribbean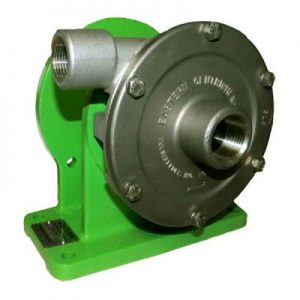 The best mechanical seal & mag pumps on the market today are distributed by Arroyo Process Equipment. We're a family owned and operated fluid handling company that partners with Pulsafeeder, Liquiflo Equipment Company, Viking Pump and other world renowned manufacturers of seal & mag drive gear pumps. Fluid processing equipment, including industrial pumps, mixing equipment, motors, drives, gearboxes and more, is available at our three Arroyo Process Equipment US and Dominican Republic offices.
Mechanical Seal & Mag Pumps From Arroyo Process Equipment
Mechanical seal pumps are often preferred for high pressure industrial applications that process abrasive and corrosive fluids. Mechanical seals help prevent fluid leakage and are able to withstand high pressure. The mag drive and mechanical seal pumps featured in our Positive Displacement and Centrifugal Pump Lines include the following and more:
Pulsafeeder EASTERN Centrichem Series single-stage and multi-stage centrifugal pump models
Select Pulsafeeder Isochem Series gear pumps
Viking Pump mag drive Universal, Motor Speed and Spur Gear pumps
Liquiflo H-Series seal & mag drive gear pumps
Liquiflo Centry Series seal and mag coupled Sub-ANSI centrifugal pumps
Related equipment, parts and accessories for mechanical seal & mag pumps include offset and inline reducers, gear motors, bolted-lid and duplex strainers, and relief valves, all of which are available from our parts departments. Arroyo Process Equipment parts specialists can swiftly identify parts that are compatible with the specific pump models currently being utilized for in-house processing operation personnel. In-stock orders are always processed and shipped quickly to minimize potential downtime.
One of the most valued services provided by our Arroyo Process Equipment chemical and mechanical engineers is custom package systems that are designed for organizations in Florida, Georgia, Puerto Rico, the Dominican Republic and other islands in the Caribbean. Turnkey package systems created with mechanical seal & mag pumps typically include one or more specified pumps, motors, gearboxes, control boxes, mixers and/or strainers. Complete pump systems are most often skid mounted for efficient shipment and easy installation. For more information on any of our mechanical seal or mag pumps, contact a friendly and knowledgeable Arroyo Process Equipment associate today.