Oil Pumps for Florida, Georgia, Puerto Rico, the Dominican Republic & the Caribbean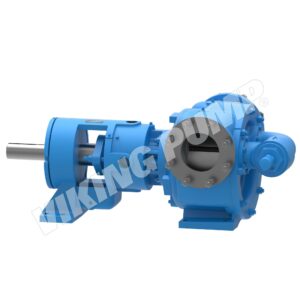 Industrial oil pumps that are designed specifically for disposing of water produced during oil refining, supplying water needed for processing, or transferring oil and other industrial applications are always available at Arroyo Process Equipment. Arroyo Process Equipment is proudly recognized as a leading pump and processing equipment supplier in the industry. We have been providing fluid processors with an incredible selection of oil pumps, food and beverage pumps, chemical processing pumps and other industrial pumps and processing equipment since 1968.
Processors in the oil, petroleum and petrochemical industry can count on us to have pumps to meet their processing requirements and specifications. We represent and distribute oil pumps from the most respected manufacturers in the industry such as the following and more:
Viking Pump
Sterling SIHI
Wright Flow Technologies
PumpWorks 610
Phantom Pumps
Oil Pumps From Arroyo Process Equipment
Sterling SIHI hot oil pumps include single-stage pumps that are ideal for transferring synthetic oils. Viking Pump Universal Seal Series pumps are internal gear pumps that are extremely reliable, easily maintained and available in jacketed and unjacketed models. The PumpWorks 610 line of API 610/ISO 13709 processing pumps are the perfect solution for oil processing, crude oil pipelines and other applications requiring an oil pump.
Beverage and food manufacturers know they will find the highest quality pumps at Arroyo Process Equipment. Our food and beverage pumps manufactured by Wright Flow Technologies are often used daily in facilities manufacturing carbonated drinks, juices, coffee, liquors, wine and other beverages along with dairy industry applications producing products such as milk, yogurt and cheese. We have hundreds of other pumps for food and beverage applications from Pulsafeeder, Watson Marlow and other exceptional industrial pump manufacturers.
The Phantom Pumps line of high and low pressure ANSI pumps in our centrifugal pump line at Arroyo Process Equipment are often the perfect solution for organizations in Florida, Georgia, Puerto Rico, the Dominican Republican and the Caribbean that are looking to cut costs related to the oil, food or beverage pumps in their processing operations. These high quality pumps are compatible and interchangeable with many more expensive, brand name pumps. Contact us today for quotes or more information on our oil pumps and other processing equipment.