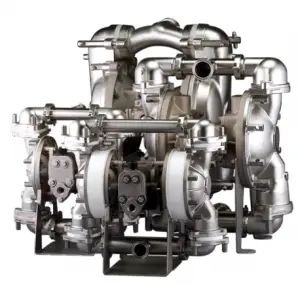 Warren Rupp Sandpiper Distributors in Florida & Other Areas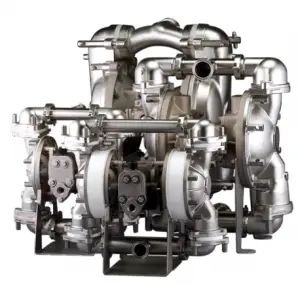 No matter the type of industrial operation you might intend, it takes high-quality equipment to ensure reliability. Warren Rupp Sandpiper distributors and other high-quality processing equipment dealers make it possible to get work done quickly and efficiently with as few disruptions as possible. That is because of the advanced design of these superior products helps to make them exceptionally efficient. If you are moving fluids that are more delicate and potentially perishable, a Watson Marlow peristaltic pump is a good option. They keep many fluids like those used in pharmaceutical applications free of contamination while ensuring continual flow.
Custom Pumping Solutions from Your Warren Rupp Sandpiper Distributors
Arroyo Process Equipment has a team of highly-skilled and experienced mechanical and chemical engineers. They can visit any worksite and design custom solutions for fluid-processing needs. As one of the leading Warren Rupp Sandpiper distributors, as well as a top dealer for other top brands, we can outfit you with Warren Rupp products, a Watson Marlow peristaltic pump, or other types of highly-efficient processing equipment to ensure continued productivity, while keeping operations costs as low as possible.
Around-the-Clock Service
Staying in operation at industrial job sites requires routine, preventative maintenance and occasional repairs. As Warren Rupp distributors and the dealers for other high-quality equipment, Arroyo Process Equipment can fully satisfy client needs when sudden problems arise. We can send a team of professionals out at any time of the day or night and on any day of the year to perform emergency repairs and critical maintenance that keeps your worksite running and your profit margins as wide as possible.
Get a Consultation
Please feel free to contact us and schedule a personalized worksite consultation. Our team of chemical and mechanical engineers is happy to look over new worksites and provide the most efficient solutions to any fluid-processing situation. Arroyo Process Equipment has three locations in Florida and another in the Dominican Republic, and our team of friendly and experienced experts will help outfit you with all of the critical equipment to keep your operations in Florida, Georgia, Puerto Rico, Haiti, Dominican Republic, and other areas up and running. We are the Warren Rupp Sandpiper distributors to trust with all of your processing equipment needs.