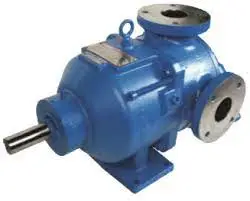 CD-4 Pumps for Florida, Georgia, Puerto Rico, the Dominican Republic & the Caribbean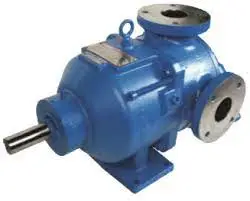 CD-4 pumps typically have one or more components made of CD4MCu, an alloy composition of iron, chromium, nickel, copper, molybdenum, manganese, silicon, carbon, phosphorus and sulfur that is classified as a duplex stainless steel. CD-4 pumps are highly resistant to many of the chemicals present in industrial fluid processing. Arroyo Process Equipment is the leading fluid handling equipment supplier with a great selection of CD-4 and other processing pumps from the most respected manufacturers in the industry.
Close coupled pumps, gear pumps, chemical processing pumps, sump pumps and other industrial pumps in the centrifugal and positive displacement lines at Arroyo Process Equipment that feature CD-4 pump models include the following and more:
Toyo Pumps closed impeller vertical pumps
Viking Pump gear pumps
Phantom Pumps self-priming high pressure and low pressure pumps
Griswold 811 ANSI pumps
Liquiflo Endura AB Series chemical processing pumps
CD-4 Pumps From Arroyo Process Equipment
The high quality CD-4 pumps manufactured by Phantom Pumps are compatible and interchangeable with many of the higher priced CD-4 pump models from Gorman-Rupp, Durco, Esco Pumps, All Prime and other well-known manufacturers. In fact, pump related costs are often reduced when processing operations replace older or worn down pumps with Phantom Pumps equipment. Processors looking for CD-4 pumps, close coupled pumps or other types of pumps can count on our pump specialists and application engineers to help select the pumps that match operation specifications and that will provide the best performance for particular applications.
Our parts department at Arroyo Process Equipment has an incredible inventory of pump parts and accessories. Genuine replacement parts are available for all pumps, mixers, gearboxes, motors and other specialty equipment we distribute. We also carry the full Phantom Pumps line of compatible replacement parts in our parts department. In-house service departments in Florida, Georgia, Puerto Rico, the Dominican Republic and the Caribbean usually find that maintenance costs are lowered when technicians substitute compatible Phantom Pumps parts for genuine parts. Contact us for more information on our CD-4 pumps or to request quotes.