Petroleum Pumps For Natural Gas, Gasoline, Diesel Fuel, Propane & Other Crude Oils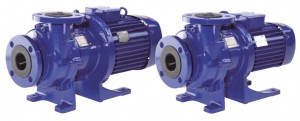 When it comes to industrial pumps, quality is essential. When you install a pump in most applications, you want assurance that it will provide years of dependable and maintenance-free use. These invaluable pieces of equipment are used in countless applications where it is necessary to transfer liquids, from hazardous wastes to purified water. Whether it is a centrifugal pump or one that uses positive displacement, selecting the right pump for the right application brings efficiency and reliability to your installation.
Petroleum Pumps From Arroyo Process Equipment
Petroleum pumps are specially designed for the demanding job of handling the many varieties of petroleum and fossil fuels. The bulk transfer pumps used in many applications are adapted to the types of liquids being transferred. Just a few of the petroleum products that these petroleum pumps are used for include:
Raw petroleum of various grades
Diesel fuel
Biodiesel
Fuel Oils
Gasoline
Distillates
Whether industrial pumps or petroleum pumps are utilized, your customers rely on you to select the perfect pump solution for the job at hand. With this being an area where you simply can't compromise on quality and reliability, it is essential to get it right from the beginning.
When your application calls for rugged and reliable pumps, including petroleum pumps, a call to Arroyo Process Equipment, Inc. is the first step in finding exactly what you need at the most competitive prices. Contact us today and let us quote your next job or answer any questions you might have.