Pulsafeeder Pumps in Jamaica, Bahamas and throughout the Caribbean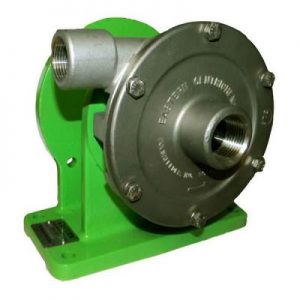 Any individual who's been in the liquid handling industry for any period of time realizes that Pulsafeeder pumps and Lightnin mixers are utilized in a variety of businesses and industries such as mining, nourishment preparation, pharmaceutical, wastewater treatment, synthetic preparation and others. Pulsafeeder pumps have provided fluid handling solutions for more than 75 years, and Pulsafeeder is known as the manufacturer that sets the norms for quality and effectiveness with innovative pumps and controls.
Arroyo Process Equipment proudly carries Pulsafeeder pumps, and Weg motors in addition to other positive displacement pump equipment and related accessories from the world's top manufacturers such as Toyo Pumps, Warren Rupp, Inc., Wrightflow Advances, Barnes, Weinman and others at all of our locations.
Our Pulsafeeder line includes the following types of pumps:
PULSAtron series metering pumps
OMNI series diaphragm metering pumps featuring a compact design
MEC-O-Matic series pumps for chemical solution and slurry metering applications
Chem-Tech series mechanical diaphragm metering and peristaltic metering pumps
Blackline series diaphragm metering pumps with a upright design similar to a vertical pump
Pulsafeeder Pumps in Jamaica From Arroyo Process Equipment
Our diverse pump line incorporates equipment for centrifugal, PD and other pump types. Some of the products include self-priming pumps from Crown and Ghost Pumps, end suction pumps from Weinman and Griswold, vertical pumps from Toyo Pumps and Deming Pumps, fire pumps from Plad, and numerous others. Our Hispanic and woman owned company also proudly stocks Pulsafeeder control box equipment. These control boxes are part of our Specialty Products line which includes gearboxes, controllers, drives and filters. Additionally, we offer mixers from Hayward Gordon and Hansen Transmission.
Custom package systems that come complete with Pulsafeeder pumps, blenders, channels, drives, controllers and other equipment are available from Arroyo Process Equipment. Professionals in Jamaica, Bahamas and throughout the Caribbean can count of us to provide exceptional after-sale support. Contact one of our representatives todays to discuss your current operation facility and learn how products and support from Arroyo Process Equipment can propel your business forward.