Positive Displacement Pump for Florida & the Dominican Republic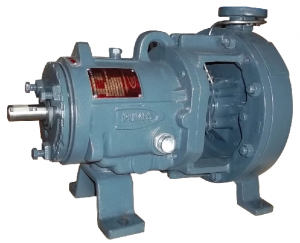 When Arroyo Process Equipment is your equipment supplier, it doesn't matter whether your project calls for a positive displacement pump or a  centrifugal pump because we offer both types of pumps from leading global manufacturers. We have been providing pumping solutions since 1968 when company founder Frank Arroyo Sr. crafted his first pump systems for the phosphate industry. Over the next 40 years, the family owned and operated business has become known for the quality product lines, engineering support and customer service it has been providing to thousands of customers in industries such as citrus, mining, water treatment, and sugar.
A positive displacement pump is also known as a PD pump and unlike a centrifugal pump, it does not have impellers. Liquid is pushed by rotating or reciprocating mechanisms until enough pressure is built up to be discharged. The following are typical types of PD pumps:
Diaphragm pumps
Internal rotary gear pumps
External rotary gear pumps
Lobe pumps
Vane pumps
Piston pumps
Industry professionals in Florida and the Dominican Republic count on Arroyo Process Equipment for more than a positive displacement pump or a centrifugal pump. Our complete line of industrial pumps including sump pumps, submersible pumps, trash pumps and more can fill most any industrial application need. Top name brands are found in our mixing equipment, gear box and electric motors lines too. When you want a custom package system designed to your specifications, our engineering staff of chemical and mechanical engineers are trained and experienced to create the perfect solution for your application. When a breakdown occurs on a processing operation, Arroyo Process Equipment is the company industry professionals' contact. They know as each minute passes, time and money is lost and they know they can rely on us for replacement parts. To learn more about our process equipment and replacement parts, contact us now.