Rotary Lobe Pumps in the United States, Central America, & South America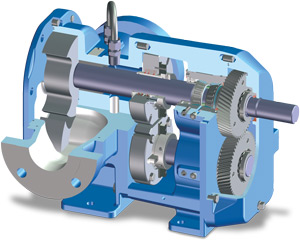 When you are looking for premium rotary lobe pumps for your operations throughout the Americas, it is possible to rely on Arroyo Process Equipment. We maintain a large variety of industrial pumps to ensure you are able to pump various non-lubricating liquids. These types of pumps utilize timing gears to eliminate the contact between rotors.
By using rotary lobe pumps in your operation, you gain a variety of benefits including:
Gentle handling of liquid
Minimal product degradation
Low shear
Various seals available
Rotary Lobe Pumps From Arroyo Process Equipment
Since 1968, we have been working with many different pumps to allow operations of all sizes the tools they need to succeed in the workplace. When you are working with high pressure fluids, our industrial pumps are going to provide you with real solutions, including a patented shaft support system and an adjustable bearing housing.
Whether you are in the market for Viking Pumps rotary lobe pumps or various other types of pumps, we are happy to discuss your needs specifically with you to determine which pump is going to work best within the environment of your operations. Our team of engineers will be able to answer any questions you may have and evaluate your operations to ensure you have the best products on the market. Contact us today to request a quote for rotary lobe pumps.