Vertical Sump Pumps for Those in Florida & the Caribbean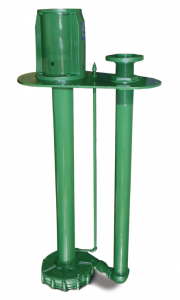 For 50 years, Arroyo Process Equipment has provided the Florida phosphate, citrus and agriculture industries with reliable vertical sump pumps, electric pumps, pneumatic pumps, and process equipment along with exceptional service and support. Arroyo Process Equipment strives to provide an increasing array of products, services and technology to assist our clients from our Bartow and Jacksonville, FL locations. Our commitment to providing world-class quality service and high quality vertical sump pumps and other pump-related equipment from some of the world's most respected names is unparalleled in the industry.
Vertical Sump Pumps From Arroyo Process Equipment
Arroyo Process Equipment was founded in 1968 by Frank Arroyo, Sr., and we continue to practice his business values during everyday operations. We proudly remain a family owned and operated company. We inventory a variety of pumps in our Centrifugal Pumps Line, Positive Displacement Pumps Line, ANSI Pumps Line and other pump lines from manufacturers such as:
Viking Pump
Sharpe Mixers
Hayward Gordon
PulsaTron
Osmonics
WarrenRupp, Inc.
Prosser
Phantom Pumps
and Others!
We provide sump pumps, pneumatic pumps, and pit pumps as well as a variety of electric pumps and engine driven pumps to serve our client's needs. We also offer mixers, strainers, gear boxes, motors and drives to serve as your complete process equipment provider. Our team of electrical and mechanical engineers provide turnkey custom pump package solutions that fit your facilities' unique operation specifications. Our turnkey systems are typically skid mounted for easy installation upon delivery.
If you've been disappointed with a process equipment parts and equipment provider in the past or are in search of new vertical sump pumps, pneumatic pumps or electric pumps to suit your operation specifications, contact us today. We are proud to serve facilities in Florida, Puerto Rico, the Dominican Republic and throughout the Caribbean. Contact us today for more information on the pumps and equipment in our lines or to request quotes on our custom turnkey systems. We look forward to serving you and your company or organization!