Self Priming Centrifugal Pump Options for Industrial Processing Operations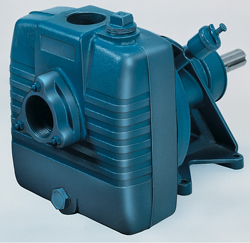 If you need a self priming centrifugal pump for your processing operation and want to find a vast selection of high-quality, reliable products, then turn to the experts at Arroyo Process Equipment. We offer top-of-the-line self priming pumps from some of the world's most respected industrial pump manufacturers, including industry leader Crane Pumps & Systems, and we're confident you will be able to find a self priming pump among our options that will perfectly meet the needs of your operation.
Since 1968, Arroyo has provided superior equipment and unmatched support to numerous processing facilities in the United States, South America, Central America, and beyond. We have extensive knowledge across a wide range of industries, including wastewater treatment, phosphate, and citrus, and the expertise to identify the ideal pump for virtually any application. We consider ourselves solutions providers, and our experts are capable of helping you find solutions to the most challenging problems in your processing operation.
For our customers in Miami, Tampa, Orlando, Jacksonville, and other cities throughout the state of Florida, you can also count on Arroyo to service and repair your processing equipment. We offer 24/7 emergency repair services on a variety of equipment, including mixers, gear boxes, and many industrial pumps, and you can rely on our team of certified technicians to provide quick work to help you avoid costly downtime in your operation.
Contact us today if you would like to receive more information on our self priming centrifugal pump options. We also offer a wide variety of other centrifugal and positive displacement pumps, as well as mixing equipment, gear boxes and reducers, electric motors, pump strainers, and more. Arroyo, a proud woman- and Hispanic-owned company, proudly serves facilities in the United States, South America, Central America, and beyond.