Sharpe Mixers Florida Exporter for Florida, Puerto Rico, the Dominican Republic & the Caribbean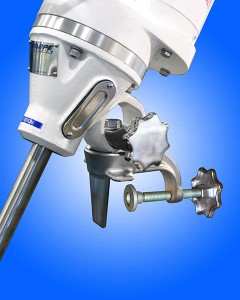 Project managers in Jamaica, Trinidad, Tobago or Cuba contact Arroyo Process Equipment as their preferred Sharpe Mixers Florida exporter when specifications on their water treatment project calls for industrial mixers. Since 1968, Arroyo Process Equipment has developed relationships with the world's leading mixer and pump manufactures.  As a respected exporter of mixing equipment, our team of product experts and in-house engineers will help you select the best mixer for your application. In addition to providing dependable mixing solutions for the water treatment industry, Sharpe Mixers is a preferred manufacturer in the chemical, industrial and paper industries.
Sharpe Mixers in Florida From Arroyo Process Equipment
Applications requiring water removal most often call for pumping equipment. Arroyo Process Equipment is the Toyo Pumps Florida Exporter. Quality engineering and reliability are just two of the reasons Toyo Pumps can be found at work sites of the following industries:
Food Processing
Municipal
Petroleum
Citrus
Sugar
Pulp & Paper
In addition to being the Sharpe Mixers Florida exporter, Arroyo Process Equipment provides maintenance service and repairs to keep projects running in Florida. Our team of knowledgeable technicians is trained and experienced to work on Sharpe's Viking Pump, Hayward Industrial Products and other processing equipment. We don't stop at being just the Toyo Pumps Florida Exporter. We offer industrial pump packages that include pumps, motors, gear boxes and any other component to meet your project specifications. Arroyo Process Equipment chemical and mechanical engineers will design a package for safe operation and maximum productivity.
When you use Arroyo Process Equipment as your Sharpe Mixers Florida exporter in Florida, Puerto Rico, the Dominican Republic or the Caribbean, we can provide additional corresponding products and services to ensure your project is successful and completed in a timely fashion. Contact one of our Arroyo Process Equipment associates to learn more of the reasons we are the trusted source for process equipment.