Side Channel Pump for Bahamas, Cayman Islands, Cuba, Haiti, Tobago & Beyond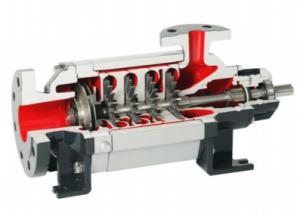 A side channel pump is typically specified for chemical, pharmaceutical, LPG petroleum and other industrial processing applications that require high heads at low flows. Sterling SIHI is the manufacturer renowned in the industry for incorporating innovative materials and technological advancements into the models featured in their exceptional side channel pump line, and Arroyo Process Equipment is a leading fluid handling equipment supplier that proudly distributes SIHI side channel pumps. Our Fluid Handling Line also includes everything from fire and booster pumps for firefighters and sewage equipment for waste water treatment facilities to milk pump equipment for food and beverage manufacturers, submersible pumps for construction firms to use for dewatering and more.
Side Channel Pump in The Bahamas From Arroyo Process Equipment
Sterling SIHI bare shaft, compact and in-line designed side channel models available at Arroyo Process Equipment include the following and more:
Self-priming, horizontal CEH Series gas handling models
Vertical single DRV Series stage pumps
Compact vertical CEB Series extended tank pump models
In-line single stage AKL and AKV Series horizon and vertical side channel pumps
CEH Series models are available in both compact and bare shaft designs. These models are ideal for processing acidic and alkaline fluids and also for applications processing liquids such as condensates, refrigerants and liquid gases that are near boiling points. DRV Series pumps feature an open vane wheel impeller and offer the precise pressure regulation required in agricultural product cultivation and pharmaceutical and food industry laboratory applications. CEB Series models are specifically designed for LPG and other liquefied gas operations such as LPG filling stations. Space saving AKL and AKV Series inline pumps come complete with standard motors and mechanical seals, and these pumps are self-priming, easy to install and perfect for countless industrial applications.
We also distribute mixers, strainers, drives, motors and other components used with side channel pump, milk pump and other pump equipment at processing facilities in the Bahamas, Cayman Islands, Cuba, Haiti, Tobago and beyond. Organizations can always rely on our chemical and mechanical engineers for assistance with selecting the processing components that best match specific milk pump models or other existing pump equipment. Contact us today to learn more or to request quotes.