Submersible Pumps in Florida, Puerto Rico, the Dominican Republic & the Caribbean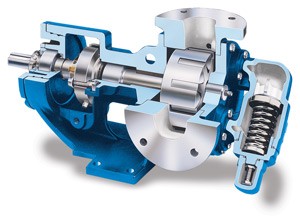 When the project in Jamaica, Trinidad, Tobago or Cuba calls for submersible pumps, contact the equipment specialists at Arroyo Process Equipment. Recognized as a leading supplier in the industry, we have been helping customers with their pumping equipment needs for over 40 years. As distributors and exporters of the top brands of equipment, we are committed to providing the best product selection, value and customer experience. From our customer service specialists to our expert team of in-house engineers and everyone in between, your complete satisfaction is our top priority. Whether you need submersible pumps for all of your locations or just one positive displacement pump, we will help you find the best solution for your application.
Submersible Pumps in Puerto Rico From Arroyo Process Equipment
Many factors are involved in determining the correct pump for the job. Where the equipment is placed is one factor that needs to be considered; i.e. submersible pumps would be necessary in projects requiring underwater placement. A few of the other things to consider when selecting any pump for a particular application include the following:
Type of fluid
Viscosity of the fluid
Operating temperature
Flow rate
Environmental considerations
Amount of pressure
With so many different variables affecting the selection process of pumps and other processing equipment, clients depend on the expertise of the Arroyo Process Equipment chemical and mechanical engineering experts. Our engineering team has the experience and knowledge to assist in selecting  positive displacement pump, submersible pumps or other equipment based on your particular application and specification needs in Florida, Puerto Rico, the Dominican Republic or the Caribbean. They often are called upon to create a package system of products. For example, they match the specifications for your application with the manufacturer specifications of each piece of equipment such as pumps, valves, motors and other components to design a complete solution for your needs. To learn more about package system solutions from Arroyo Process Equipment, call us today!