Sump Pump Repair in Florida, Georgia & the Caribbean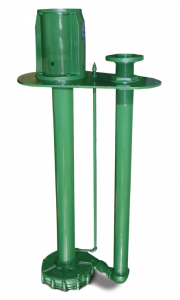 When you are in need of a trusted name for sump pump repair, look no further than Arroyo Process Equipment. For over 50 years, our Hispanic and woman-owned company has been unsurpassed in the industry for the high-quality industrial equipment, repair and maintenance services, and expert support we provide to fluid processing organizations. We proudly distribute and represent pumps, mixers and specialty products from the world's top manufacturers in our lines. Our equipment includes brands such as Deming, Griswold, Liquiflo, Toyo, Corken, Pulsafeeder and many more.
Fluid processing professionals turn to Arroyo Process Equipment when they need a sump pump repair for many reasons such as the following:
On-site 24/7 repair service available
Quick repair turn-around to minimize downtown
Only experienced, factory trained technicians work on sump pumps
Large inventory of in-stock parts needed for repairs
Arroyo Process Equipment parts specialists can help identify the parts you need for in-house repair and maintenance services on sump pumps. When a pump repair is needed or maintenance services are scheduled on Pulsafeeder pumps, Hayward Gordon pumps or any other pump equipment, all parts are quickly shipped from one of our three Florida locations. When applicable, our parts department personnel may recommend parts from Phantom Pumps to help reduce repair costs. Pumps and replacement parts from Phantom Pumps are some of the most cost-effective products in the market, and they are interchangeable and compatible with many pump brands including ESCO Pumps, Durco, All Prime and other world renowned brands.
When you partner with Arroyo Process Equipment, you don't have to worry about locating a new pump when your Pulsafeeder pumps, Toyo sump pumps or other pumps are damaged beyond repair. We carry an unparalleled selection of new pump equipment that can often be shipped overnight. Contact us for answers to your questions about our various products and services or to schedule a sump pump repair or maintenance service at your processing facility in Florida, Georgia or the Caribbean.