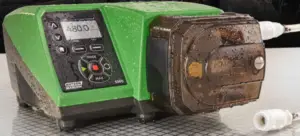 Watson Marlow Pumps in Georgia, North Carolina, South Carolina, Cuba, Tobago & Surrounding Regions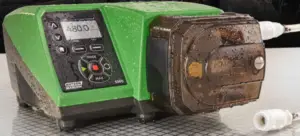 Arroyo Process Equipment is one of the most experienced suppliers of industrial fluid processing gear. Watson Marlow pumps are among the most respected and reliable in industrial fluid processing. Its pumps are among the best for ensuring potentially volatile and perishable liquids stay protected from contamination while maintaining constant and steady flow rates. Arroyo Process Equipment has more than 50 years' experience designing and installing pumping systems that use water pump equipment and other varieties known for getting the job done efficiently.
The Right Watson Marlow Pumps for the Job
Arroyo Process Equipment is a woman- and Hispanic-owned business with a highly experienced team of mechanical and chemical engineers who can assess and design custom pumping solutions. The many different types of Watson Marlow pumps include metering pumps, hose pumps, and biopharma process pumps that provide accurate, steady flow rates. These pumps are used in a variety of industries, including:
Biopharmaceutical
Chemical
Industrial
Food and beverage
Mining
Other manufacturers of fluid processing equipment also have great tools available for our experts to utilize and ensure your recommended equipment will provide the most efficient solutions for your fluid-processing needs.
Custom, Turn-Key Solutions
Arroyo Process Equipment's team of industrial pumping experts offers free on-site consultation to assess your needs and determine the best possible solutions. The right tools will keep your facility running smoothly and efficiently. Our team of engineers design and install the best possible solutions to advanced fluid-processing problems. They also offer skid-mounted, turn-key installation services, and around-the-clock maintenance and repair services of your water pump and other pumping equipment.
Get Free, Friendly Estimates
Arroyo Process Equipment is based in Bartow, FL, and has additional locations to ensure our experts can visit your job site and ensure you have the best tools for success. Contact us for estimates on Watson Marlow pumps in Georgia, North Carolina, South Carolina, Cuba, Tobago, and the surrounding regions.