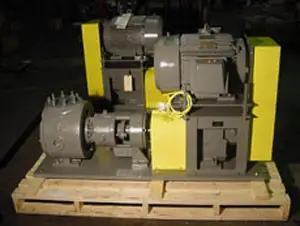 Sump Pumps in Puerto Rico, the Dominican Republic & the Caribbean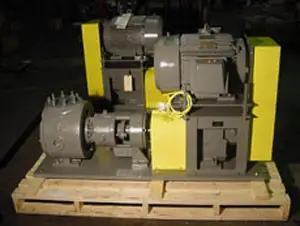 The first application use for sump pumps in Jamaica, Trinidad, Tobago and Cuba that comes to mind is removing water after natural flooding occurrences such as persistent rainfall, severe thunderstorms, tropical storms or hurricanes. They are also used for flooding caused by breaks in water or sewage lines. Included in the Arroyo Process Equipment's industrial pump line of products, are sump pumps from the top manufacturers in the world that are used in a variety of other applications besides water removal. They are utilized for applications in chemical processing plants, oil refineries, waste treatment facilities and other processing operations.
Sump Pumps in Puerto Rico From Arroyo Process Equipment
Included in the industrial pump collection offered by Arroyo Process Equipment are Deming Pumps and Weinman Pumps. These non-clog, column style sump pumps handle not only water, but waste containing small, non-fibrous solids. Because of the design, they are excellent choices when you are looking for a low-cost solution for your application. We are proud to be an authorized distributor for Crane Pumps & Systems. As a distributor, we offer industrial pump solutions from the Crane Pumps & Systems collection of trusted brands such as:
Crown
Barnes
Burks
Prosser
Deming
Weinman
Manufacturers partner with Arroyo Process Equipment for distribution of their products because we have been a leading supplier in the industry for over 40 years. We are recognized for superior products, outstanding customer service, product support, engineering expertise and our repair and maintenance services. While complete package solutions from Barnes and other manufacturers are included in our Arroyo Process Equipment lines, many industrial clients in Florida, Puerto Rico, the Dominican Republic and the Caribbean rely on us for custom packaged systems designed to your specification needs by our team of chemical and mechanical engineers. Request a quote today for a system built to the highest standards in the industry consisting of sump pumps, couplings, valves, motors, controls or other components.