Top Entry Mixers for Phosphate, Distilling & Other Processing Operations Across the Globe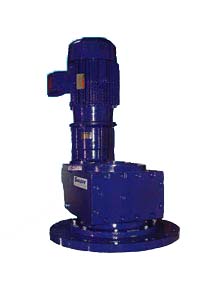 If you're looking for high-quality top entry mixers, look no further than the selection available at Arroyo Processing Equipment, Inc., a proud, Hispanic- and woman-owned company. Since 1968, we have helped processing facilities across the globe find the mixers and other equipment they need to meet their specific applications. Based on your specific mounting, flow pattern, and shear requirements, we can help you select the top entry mixers that will best meet your needs, as well as suggest the impeller design and position that will offer a customized solution for nearly any agitation and mixing process.
In addition to top entry mixers, Arroyo also offers many other industrial mixer products, including bottom entry, in-line, side entry, and high shear mixers. Our inventory of finely crafted and engineered processing equipment also includes industrial submersible pumps, air operated diaphragm pump products, gear boxes, electric motors and drives, pump strainers, and much more. Additionally, Arroyo's in-house engineers are on hand to suggest effective solutions to your most difficult processing problems, whether your operation focuses on processing phosphates, citrus, dairy, sugar, or fertilizers.
Top Entry Mixers From Arroyo Process Equipment
We also maintain a staff of factory-trained and certified technicians that provide maintenance and repair services for operations located in Miami, Jacksonville, Orlando, Tampa, Tallahassee, and other Florida metro areas. We understand that any amount of down time can be devastating to your business, so our technicians are available 24 hours day, 365 days a year to service virtually any brand of processing equipment you own, including Lightnin agitators.
For world-class support, experience, and engineering for all your processing needs, you can depend on the experts at Arroyo. Contact us today to learn more about our top entry mixers and agitators, and other processing equipment, including centrifugal impeller pumps.