Horizontal Self Priming Pumps for Florida, Georgia, Haiti, Jamaica & Cuba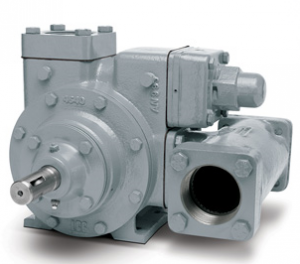 Industrial processors are hard pressed to find a better selection of high-quality horizontal self priming pumps than the comprehensive selection available at Arroyo Process Equipment. We're the family owned and operated fluid handling supplier that partners with the world's best manufacturers of pumps, mixers, gearboxes, drives and other specialty products and offers unrivaled services and technical support. Our Centrifugal Pump Line and Positive Displacement Pump Line include everything from high-quality Deming, Burks, Prosser and Weinman equipment from the Crane Pumps & Systems Line to equipment manufactured by Warren Rupp, Liquiflo, Corken, Pulsafeeder, Watson Marlow pumps and other well respected brands.
Horizontal Self Priming Pumps From Arroyo Process Equipment
Industrial processing applications, such as wastewater treatment, dewatering, mining, chemical processing, oil refining and more, often require horizontal self priming pumps because they offer features and benefits such as the following and more:
Easy to install
Automatically re-prime after initial prime
Little additional maintenance required
Maximum solids handling up to 3"
No external vacuum sources, foot valves or ejector pumps required
Reduced equipment and labor-related costs
The Crane Pumps PO Series Crown self-priming horizontal pump models available at Arroyo Process are ideal for municipal and industrial raw water, wastewater, lift station, sludge, and barge stripping applications. These cast iron constructed crane pumps feature ductile iron open impellers, single mechanical seals, high carbon steel shafts and more. Options include base mounting v-belts and double mechanical seals. PumpWorks Industrial PWA-SP Series self-priming process pumps are manufactured in the USA and include a 5 year unconditional power frame warranty. These ANSI compliant pumps feature a back pull out design, multiple seal chambers and Carbon Steel casings. Phantom Pumps self-priming, submersible high and low-pressure pump models are compatible and interchangeable with many higher cost pump models from Gorman Rupp, Durco, Warman and other top pump manufacturers.
Arroyo Process Equipment chemical and mechanical engineers are the experts that processors in Florida, Georgia, Haiti, Jamaica and Cuba rely on for assistance with selecting the horizontal self priming pumps from Crane Pumps & Systems and other manufacturers that are best suited for their specific processing requirements and specifications. Contact us today to request literature or quotes.