Weg Motors in Cuba, Cayman Islands, Dominican Republic, Haiti, Jamaica & the Caribbean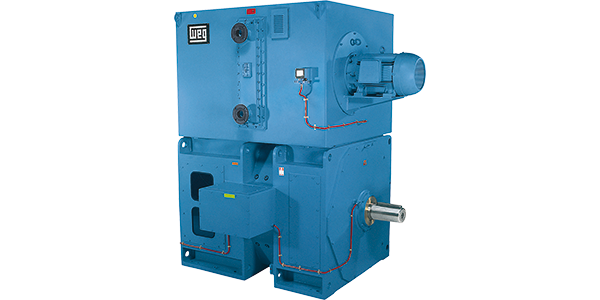 Weg Motors produces electric drive motors that have a proven track record of reliable use in industrial fluid processing. They work particularly well with VFD pumps, which benefit from electric drive motors to control flow output. Arroyo Process Equipment provides the best drive systems from manufacturers with a solid reputation for reliability when it comes to fluid processing, such as Weg Motors, Leeson, and other top brands. The drive systems work particularly well in VFD pumps and others that are commonly used to provide safe and reliable fluid processing at industrial sites across the globe.
Custom Systems and Reliable Service
Arroyo Process Equipment offers expert consultation from certified and highly-experienced mechanical engineers and chemical engineers. They can visit your worksite and determine the best solutions for your fluid processing needs. When it is time to install your new pump and drive system, we provide fast, skid-mounted installation, so you get up and running right away. Arroyo Process Equipment and its team of experts also provides:
Valves & Shafts
Strainers
Gearboxes
Parts Selection
Cross-Reference Assistance
and More!
Arroyo Process Equipment offers exceptional maintenance and repair services every day of the year, including Christmas and other major holidays. No matter the time of day or night, our team of professionals is available to provide outstanding service on Weg Motors equipment and components.
Enjoy Exceptional Service
Arroyo Process Equipment is headquartered in Bartow, FL, and has locations in Miami and Jacksonville to provide exceptional service to clients needing the best VFD pumps along with drives from world-renowned manufacturers. We are a Hispanic- and woman-owned business, and our team of mechanical and chemical engineers at Arroyo Process Equipment has a half of a century of experience installing, maintaining and repairing a variety of Weg Motors electric drives in Cuba, Cayman Islands, Dominican Republic, Haiti, Jamaica, and the Caribbean. Contact us for a free on-site consultation!