Weg 22 Inverter Duty Motor for Those in Florida, Georgia, Puerto Rico, Haiti, Dominican Republic & Other Areas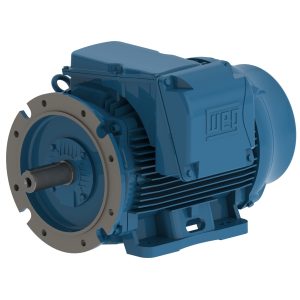 Industrial processing requires time-proven equipment and quality. Arroyo Process Equipment provides many of the best industrial processing motors like the Weg W22 inverter duty motor. The Weg W22 motor uses a three-phase motor to provide efficient operation. It ensures continuous flow while using relatively little energy when compared to many competing brands and models. That makes the Weg W22 inverter duty motor one of the best solutions for many industrial processing needs. Arroyo Process Equipment can help you with the Weg W22 inverter duty motor and other proven solutions for solving industrial processing problems.
Time-Proven Service
It takes a highly-skilled and experienced team of professionals to keep your industrial operations running. Arroyo Process Equipment is headquartered in Bartow, FL, and has locations in Miami, Jacksonville, and the Dominican Republic. Our Hispanic- and woman-owned business offers:
Custom, turnkey solutions
Skid-mounted installation
Parts cross-referencing and compatibility
We have more than 50 years' experience servicing the southeastern U.S. and nearby areas. Our custom, turnkey solutions often are skid-mounted for fast installation. We provide service 24 hours a day, every day of the year. That includes holidays and during weather that would drive many others indoors. When you have a problem, Arroyo Process Equipment provides solutions. We offer an assortment of products like the Weg W22 motor. This three-phase industrial Weg W22 motor has a solid reputation for reliability and class-leading efficiency and adaptability, making it a perfect solution for many industrial problems.
Get Custom Solutions
No matter the types of processing problems facing your situation, we can provide custom solutions to solve virtually any industrial challenge. Arroyo Process Equipment has a highly-experienced team of professional mechanical and chemical engineers. We can review your job site and design the best custom solutions for your industrial processing needs. If you are looking for a Weg W22 inverter duty motor for your facility in Florida, Georgia, Puerto Rico, Haiti, the Dominican Republic, and other areas, contact us to schedule an on-site assessment.