Barnes Self-Priming Pumps for Facilities in Florida, Georgia, Puerto Rico, the Dominican Republic & the Caribbean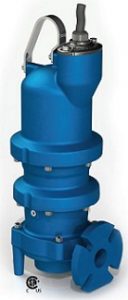 If you want to find an unmatched selection of Barnes self-priming pumps, turn to the industrial pump experts at Arroyo Process Equipment. We offer an outstanding selection of industrial centrifugal pumps from many highly reputable manufacturers. Arroyo Process Equipment has been a trusted source for expertly manufactured pumps since 1968, and we've supplied many companies worldwide with the industrial pumps and products they need for their specific applications. Our engineering experts have extensive experience across a wide range of industries, including water treatment, citrus, phosphate, and asphalt, and we've earned a wonderful reputation for our ability to provide solutions for difficult situations in processing operations.
In addition to Barnes self-priming pumps, we inventory the following centrifugal pumps:
PumpWorks ANSI Process Pumps
Gorman-Rupp Close Coupled Pumps
Grundfos End Suction Pumps
Deming Split Case Pumps
and More!
Along with centrifugal self-priming pumps, we carry Viking mag driven pumps. These pumps have capacities up to 190 PGM, viscosity processing ranges of 28 to 1,000,000 SSU, pressure ranges up to 500 PSI, and temperate ranges from -40 °F to +450 °F. We also provide many positive displacement pumps, as well as motors and drives, mixers, gear boxes, and pump strainers. We only offer equipment from highly reputable manufacturers, so you can rest assured that the pumps and products you receive from Arroyo Process Equipment will be highly durable and dependable.
Better still, Arroyo Process Equipment is proud to offer turnkey custom package systems at both of our Florida locations. Our team of engineers build turnkey systems that come complete with pumps, gearboxes, drives, motors and other components. These turnkey systems are often skid mounted during shipping for easily installation upon delivery. If you would like to include Barnes self-priming pumps, Viking mag driven pumps or any of our other exceptional processing equipment in your operation facilities, contact us today. Our team of exceptional associates and specialists proudly serve operations in Florida, Georgia, Puerto Rico, the Dominican Republic and throughout the Caribbean.