Asphalt Pumps for Those in Florida, Puerto Rico, the Dominican Republic & the Caribbean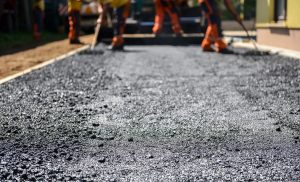 Arroyo Process Equipment is recognized throughout the islands of Jamaica, Trinidad, Tobago and Cuba as the number one supplier of fluid handling equipment including asphalt pumps, Weg motors and more. We are a family owned and operated business focused on providing customers with quality products, unparalleled customer support and expertise to keep your processing operations running smoothly and efficiently.
We carry only equipment from the top manufacturers in the world such as Viking Pump, Liquiflo, Toyo Pumps, Leeson Electric Motors and more. We carry many Viking Pump models of asphalt pumps designed specifically for use in the following asphalt related applications and more:
Refineries
Terminals
Tar kettles
Automotive and appliance manufacturing
Pipe lining
Spray injection trucks
Asphalt Pumps From Arroyo Process Equipment
We are proud to repair Lightnin mixers, as well as all of your other industrial equipment. The world's industrial mixer leader since 1923, Lightnin mixers are known for being extremely durable and long-lasting and are the preferred mixing solution used in numerous industries, including chemical processing, pharmaceuticals, mining, and wastewater treatment. Lighnin also manufactures a line of impellers that can be used in most any industrial application, and our team can service and repair those, as well.
Arroyo Process Equipment has many small and large customers that rely on us as their one-stop shop for not only all of their processing needs such as equipment and replacement parts, but also for the outstanding support, experience and expertise of our team. In fact, we are a preferred vendor to many major corporations ranked on the INC. 5000 List. We have an in-house team of mechanical and chemical engineers that assist clients match the specifications required in projects to the specifications of our equipment. Custom package systems are designed and created by our engineers. These systems can include any type of equipment such as asphalt pumps, mixers, and components such as couplings, valves and controls.
Contact one of our courteous and friendly customer service associates at Arroyo Process Equipment today with any questions you have about asphalt pumps or other equipment for your facility in Florida, Puerto Rico, the Dominican Republic or the Caribbean.