Viking Mag Driven Pumps in Florida, Georgia, Puerto Rico, the Dominican Republic & the Caribbean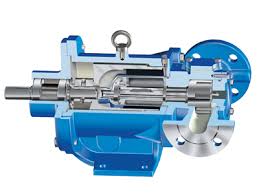 It is essential to have efficient Viking mag driven pumps if your processing operation deals with hazardous, corrosive, or explosive chemicals, so making sure you choose a pump distributor that offers only high-quality, dependable equipment is of the utmost importance. At Arroyo Process Equipment, we offer magnetic drive pumps from highly reputable manufacturers such as Viking Pump, Pulsafeeder, MicroPump, and Liquiflo, so you have plenty of options when it comes to selecting a mag drive pump that will provide you with safe, leak-free service at your facility.
Arroyo Process Equipment has provided businesses across the globe with top-of-the-line products and services since 1968 from our headquarters in Bartow, FL, earning a reputation as a company that can be relied upon for exceptional support, engineering and experience. However, we're more than a pumps distributor. We're solutions providers, and our team of experts is ready to help you find answers for the most complex problems in your processing operations, including identifying the right commercial pumps needed for every application.
Viking mag driven pumps are part of the 897 Series in the Viking Pump Motor Speed Line. These pumps feature viscosity process ranges from 28 to 25,000 SSU, temperature ranges from -60 °F to +500 °F, pressure ranges up to 125 PSI, and capacities up to 75 PGM.
In addition to Viking mag driven pumps, some of the other industrial centrifugal pumps we offer include:
End Suction Pumps
Submersible Pumps
Self-priming Pumps
Split Case Pumps
And More!
We also offer many positive displacement pumps, including lobe pumps, rotary gear pumps, and air operated diaphragm pumps as well as a wide variety of other processing equipment such as mixers, gear boxes and pump strainers.
Whether you need a Viking mag driven pumps, API industrial process pumps or other pump-related products for your processing operation in Florida, Georgia, Puerto Rico, the Dominican Republic and throughout the Caribbean, we can help. Contact Arroyo Process Equipment for quotes or more information today.