Cartridge Filter for Georgia, North Carolina, South Carolina, Cayman Islands, Jamaica & Other States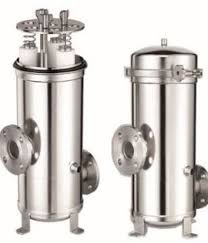 Industrial equipment requires regular maintenance and occasional repairs to continue operating efficiently. Helping to ensure that efficient operation is a cartridge filter that strains out contaminates that otherwise might find their way into costly manufacturing and industrial equipment. A cartridge filter helps to prevent contamination from:
Dust
Debris
Dirt
Metal Shaving
Other Contaminants
Cartridge filters, as the name implies, are self-contained units that fit in cartridge devices for easy installation, removal, and maintenance. A cartridge filter contains differing filter elements, depending on the type of task to be done. They can filter contaminants from air, water, or other liquids to ensure optimal operating conditions.
Prevent Gearbox Repair
A filter helps to keep the contaminants from working their way into machine equipment and causing catastrophic failures. A gearbox in particular is vulnerable to damage from contamination from dirt, debris, and metal shavings as gear parts wear down over time. The friendly experts at Arroyo Process Equipment of Bartow, FL, can help provide the ideal solutions for filtering contaminants and ensure the need for gearbox repair is kept to a minimum.
Get Custom, Turnkey Solutions
Arroyo Process Equipment has locations in Bartow, Jacksonville and Miami, and is a woman-owned and Hispanic-owned and operated business. With more than 50 years of experience providing industrial solutions for manufacturing firms and other jobsites, Arroyo Process Equipment has skilled and experienced staff that can ensure the right equipment is used for the job.
Our vast product line includes:
Positive Displacement Pumps
Centrifugal Pumps
Mixers
Gearboxes
Motors
Our team of experienced technicians will help provide custom, turn-key solutions for pump installation and around-the-clock emergency maintenance and gearbox repair services when needed, and our mechanical and chemical engineers will ensure the right gear gets used every time so that the job gets completed on time. Contact Arroyo Process Equipment to get the correct cartridge filter and other gear for industrial operations in Georgia, North Carolina, South Carolina, Cayman Islands, Jamaica, and other locations.