CECO Environmental Products Shipping Across Florida
CECO Environmental is now a part of the Arroyo Process Equipment line. CECO, a renowned leader in the fluid-handling industry, manufactures innovative, state-of-the-art, fluid-handling products for customers across a broad range of industries, and our customers can now find all of the CECO products they need at Arroyo Process Equipment.
Top-Quality Products from CECO Environmental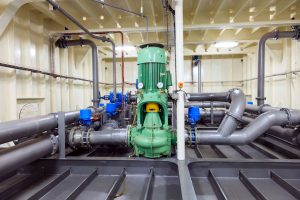 Arroyo Process Equipment can equip you with any of the CECO Environmental fluid-handling line of products, which includes fiberglass pumps, thermoplastic pumps, high-temp liquid pumps, and many others. We can help you find the right CECO products for you and your particular processing application needs, and our representatives can offer product quotes, parts, and more.
A Preferred Process Equipment Supplier
Arroyo Process Equipment ships products quickly from our four locations. We represent all of the leading brands in the fluid-processing industry, so we are confident that we will have all of the equipment and parts needed for your operation.
Our leading manufacturers include:
Viking Pump
TOYO
Warren Rupp
Hayward Gordon
Sharpe Mixers
and Many Others!
From positive displacement pump to motors, parts, and everything in between, we have the products you need – when you need them. Download our line card now or view our complete product listing.
Do you need parts or repairs? We can help. Arroyo Process Equipment can supply you with parts to complete in-house repairs or dispatch a technician to your facility to complete repairs and maintenance on privately-owned equipment.
Our engineers can also provide customers with custom solutions designed with your particular application in mind. Ask us for details!
Contact us today for more information about the CECO Environmental line of products or to discuss any of your other fluid-handling needs. Our engineers can help you find an efficient solution for you and your company.