Crane Pumps for Georgia, Tobago, Cuba, Dominican Republic & Haiti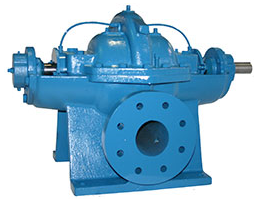 Arroyo Process Equipment is a Crane Pumps & Systems authorized distributor in the US and Caribbean Islands that's been providing fluid processors with exceptional fluid handling equipment, outstanding customer service and engineering expertise for the past 50 years. Our product lines include everything from end suction and submersible close coupled pumps to mixers, gearboxes, drives and other specialty products from the top manufacturers in the world.
Georgia Crane Pumps From Arroyo Process Equipment
Our Crane Pumps line at Arroyo Process Equipment includes the brands processors know and trust including Barnes, Burks, Crown, Deming, Prosser and Weinman. Pump applications covered by the Crane Pumps product line include the following and more:
Residential, commercial and municipal dewatering
Commercial and municipal waste water treatment
Oil and water high temperature heat transfer
Agricultural irrigation and water pressure boosting
Barnes pump models from Crane Pumps that are available at Arroyo Process Equipment include Blade XGV Series grinder pumps, Chopper submersible pumps, effluent pumps and more. Blade grinder pumps are ideal for high flow, high head applications and equipped with a "Quick Connect" plug-n-play cord along with the innovative and radical Barnes Slicerator technology. Burks, Deming and Weinman equipment lines include end suction frame mounted and close coupled pumps, sump pumps, inline centrifugal pumps, split case pumps and more. Crown self-priming pumps and Prosser submersible pumps are ideal for industrial applications including construction site dewatering, mining and water treatment.
Crane Pumps is only one of many fluid handling equipment manufacturers we partner with at Arroyo Process Equipment. Our Centrifugal and Positive Displacement Pump Lines, Mixer Line and Specialty Product Lines are filled with the highest quality equipment from the most trusted names in the industry such as Grundfos, Toyo Pump, FL Smidth, Watson-Marlow, Sharpe Mixers, Baldor, Hayward Industrial, Eaton and more. Our chemical and mechanical engineers are always happy to provide equipment selection assistance, technical support and guidance to fluid processors in Georgia, Tobago, Cuba, the Dominican Republic, Haiti and other areas throughout the Caribbean and Southeastern United States. Contact us today for equipment quotes.