Chemineer Mixers for Florida, Georgia, Haiti, Jamaica, Trinidad & Tobago and Caribbean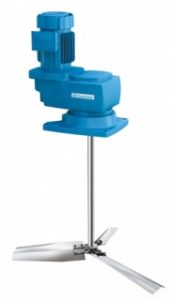 Arroyo Process Equipment is the go-to source that processing professionals can always count on to have the fluid processing specialty equipment and replacement parts, such as Chemineer mixers, Weg motors and drives, Hayward strainer baskets and replacement screens they need in stock and ready to ship to processing facilities throughout the US and Caribbean. Founded in 1968, Arroyo Process Equipment is the family owned and operated fluid handling supplier that continues to provide the highest quality equipment from the world's top manufacturers along with the expertise and engineering support our customers need to keep their operations running smoothly and efficiently.
Florida Chemical Mixers From Arroyo Process Equipment
Chemineer is a global company headquartered in Dayton, Ohio, that has manufactured mixing equipment for over 65 years. Arroyo Process Equipment offers the full line of Chemineer mixers, agitators, impellers, homogenizers and more in our Specialty Products Line. Organizations that process wastewater, oil and gas, chemicals, pulp and paper, and plastics often use Chemineer mixers. Greerco, Kenics, Chemineer, and Prochem mixers include portable, top-entry, side-entry, pipeline, and static models. Chemineer brand mixers in the line include the following and more:
DT mixers featuring gear reduced and direct drive designs
Xpress small, portable mixers
Sanitary mixers meeting ASME-BPE guidelines
High performance MR Series gearbox mixers
IBC mixers with plastic IBC transportable containers
We also distribute Sharpe Mixers, Hayward Gordon and Scott Turbon mixing and filtration equipment manufactured by Hayward Industries, Eaton and Hayward Gordon. Hayward strainers include YS Series Y-strainers, SB Series simplex basket strainers and DB Series duplex basket strainers. Basket replacements and Y-strainer screens for Hayward Gordon strainers are also available from our Arroyo Process Equipment Parts Department.
Complete pump package systems featuring one or pumps, Chemineer mixers, Hayward strainers, drives, motors and more are specially designed and created by our team of chemical and mechanical engineers to match existing equipment and processing specifications at processing operation facilities in Florida, Georgia, Haiti, Jamaica, Trinidad & Tobago and Caribbean. This valuable service allows processers to receive the most efficient processing system for their operations skid mounted and shipped right to their facilities for easy installation. Contact us today to request quotes on Chemineer mixers, Hayward strainers or pump package systems.