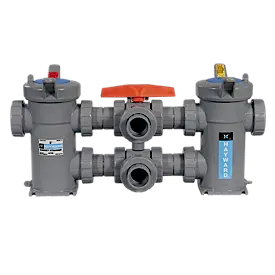 Hayward Strainer for Florida, Georgia, Haiti, Jamaica, Cuba & Beyond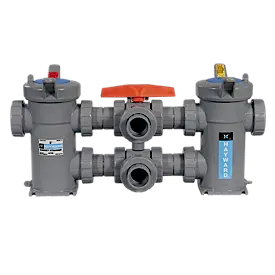 Whether you simply need a replacement basket for a Hayward strainer or have to outfit an entire processing facility with pumps, electric motors, mixers and more, Arroyo Process Equipment is the fluid handling supplier that has you covered. We're a family owned and operated fluid handling equipment company that provides countless processors with the exceptional quality equipment and engineering services they need to keep their operations running smoothly and efficiently. Frank Arroyo Sr. founded our company more than 50 years ago. Today, we're proudly recognized as the industry's leading supplier that thousands of processing professionals trust and rely on daily.
Hayward Strainer From Arroyo Process Equipment
We fill our Special Products, Fluid Handling and Mixing Lines at Arroyo Process Equipment with products produced by only the best manufacturers in the world. Hayward strainer equipment and other process control products, accessories and parts manufactured by the Hayward Industries division, Hayward Flow Control, are featured in our Specialty Products Line. Our Hayward strainer products include the following and more:
SB Series Simplex Basket Strainers
DB Series Duplex Basket Strainers
Basket Replacements
YS Series Y-Strainers
Y-Strainer Screen Replacements
Hayward simplex strainers feature standard plastic baskets, EPDM or FPM seals, and threaded, flanged or socket end connections. Duplex strainers are available in sizes up to 2". Construction materials on substitution and replacement baskets include Hastelloy, Monel, 316 SSTL and Titanuim. Y-strainers attached to processing operation pipelines are one piece injection molded PVC, CPVC or PVDF units that are outfitted with a standard plastic screen. There are 15 Hayward strainer replacement screens available in our inventory.
Our Specialty Line also features electric motors manufactured by the biggest names in the industry including Baldor, WEG, LEESON, Sew Eurodrive and more. We have electric motors in our line to power all types of industrial pumps including severe duty pumps, oil well pumps, irrigation pumps and more. Contact a processing equipment expert at Arroyo Process Equipment today for help in determining which Hayward strainer models, motors, pumps and/or other equipment in our lines are best matched to requirements of your processing operations in Florida, Georgia, Haiti, Jamaica, Cuba and beyond.