Industrial Pump Replacement in Georgia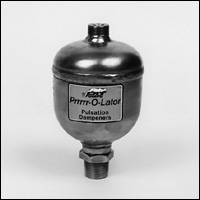 Most industry experts depend on the specialists at Arroyo Process Equipment when issues arise at their processing facilities. Arroyo Process Equipment is an industry leader with the experience and ability to assist you with industrial pump replacement parts when your pumps, motors or other products stop working. We can provide you with solutions for everything from industrial pump parts and startup assistance to pump selection assistance and turnkey package systems. Our family owned business is renowned for our superior customer service and exceptional products from the world's leading manufacturers.
Industrial Pump Replacement in Georgia From Arroyo
Most pump issues can be quickly resolved with industrial pump replacement parts. The Arroyo Process Equipment parts departments have complete stocks of certified manufacturer parts for all of the products and accessories we distribute. We also have a wide selection of centrifugal and PD pumps from trusted brands such as Toyo Pumps, Weinman, Prosser, Viking, Liquiflo, Feline Pumps and others. The products that we stock can cover nearly any processing application, such as:
Pulp and Paper
Food and Beverage
Power and Electrical
Petroleum, Oil and Gas
Governmental and Municipal
Pharmaceutical and Chemical
Residential and Commercial Construction
Arroyo Process Equipment also proudly stocks and distributes Phantom Pumps products, which are cost-effective alternatives to industrial pump parts and interchangeable with most name brand products. Pumps from this line are engineered to meet – and in many cases exceed – the highest industry standards.
Our processing equipment experts are always available to help processors with questions or parts selection assistance. Orders are always processed and shipped quickly to keep any downtime to a minimum. Facilities in Georgia can turn to our pump experts or our network of authorized distributors for assistance with installing industrial pump replacement parts. Contact us today to ask for a quote on our turnkey package systems, parts, pumps or other processing equipment. We look forward to serving you and your processing facility.