Close Coupled Pumps for Florida, Georgia, Puerto Rico, the Dominican Republic & the Caribbean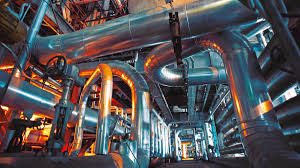 Arroyo Process Equipment is the equipment supplier most often recommended to new manufacturers searching for close coupled pumps. The terms "outstanding selection" and "application expertise" are often used in recommendations for Arroyo Process Equipment. We are the leading fluid handling equipment supplier in the industry that has taken care of the needs of processing organizations for over 35 years. We carry nearly every type of industrial pump on the market including close coupled pumps, CD-4 pumps, hygienic pumps and more along with mixing equipment, gearboxes, motors, filters and other specialty equipment from the best manufacturers in the industry.
Close Coupled Pumps From Arroyo Process Equipment
Close coupled pumps are versatile pumps featuring simple designs that are ideal for countless industrial applications including chemical processing, water treatment, pharmaceuticals, food and beverage processing and more. Impellers are attached directly to the driver shaft because they do not have separate couplings between impellers and motors. One obvious advantage to these types of pumps is reduced labor since the time-consuming alignment of couplings is avoided. Arroyo Process Equipment has hundreds of close coupled models in our positive displacement and centrifugal pump lines from the top manufacturers in the world including the following and more:
Cat Pumps 66DX30G1I direct drive plunger pumps
Liquiflo Poly-Guard Series close coupled, metering gear pumps
MTH T31 Series regenerative turbine pumps
Corken C-Model Series close coupled LPG and ammonia turbine pumps
Viking Pump LVP Series vane pump models
Deming 3000 and 4000 Series end suction pump models
Industry professionals quickly learn why the application expertise at Arroyo Process Equipment is so important. It can become overwhelming to find the right close coupled pump for particular applications in Florida, Georgia, Puerto Rico, the Dominican Republic and the Caribbean due to the different types of models and different materials such as close coupled stainless steel pumps, CD-4 pumps, cast iron pumps and more. The experienced chemical and mechanical engineers at Arroyo Process Equipment have the expertise to determine whether stainless steel or CD-4 pumps will perform best by carefully matching our equipment to your unique processing operation fluids and specifications. Contact us today for pump selection assistance.