Crane Pumps for Florida, Georgia, Jamaica, Cuba, Puerto Rico & Beyond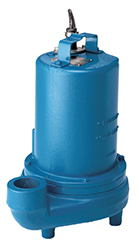 Processors who utilize Crane pumps for wastewater treatment, mining, construction site dewatering, power generation, agricultural irrigation and other fluid processing applications can always rely on Arroyo Process Equipment for all of their pump related equipment needs. Arroyo Process Equipment is the Crane Pumps & Systems Authorized Distributor founded by chemical engineer Frank Arroyo Sr. in 1968, and our company is still family owned and operated and committed to Arroyo's principles of providing customers with the highest quality products and unmatched service and technical support. Arroyo Process Equipment is the fluid handling company that clients can always count on for everything from pumps, mixers, gearboxes and drives to replacement parts needed for a pump or gearbox repair, expert technical support, complete pump package systems and more.
Jamaica Crane Pumps From Arroyo Process Equipment
The Crane pumps featured in our Fluid Handling Line at Arroyo Process Equipment that cover a multitude of industrial, commercial, municipal and residential fluid processing applications include the following and more:
Weinman and Deming column and non-clog sump pumps
Deming end suction ANSI process pumps
Barnes ICU and CCE self-priming pumps
Burks regenerative turbine pumps
Crown solids handling, self-priming pumps
Weinman and Burks vertical inline pumps
The Crane pumps available in our product line that are ideal for commercial HVAC and wastewater applications include Blade XGV grinder pumps, Deming demersible chopper pumps, Burks frame mounted and close coupled end suction pumps, and more. Barnes effluent pumps, Deming dry pit, non-clog pumps and Weinman-Deming single stage split case pumps are typically used for municipal utility department clean water, wastewater and pressure sewer applications. Residential dewatering and plumbing pumps include Deming fountain pumps and Barnes residential sump pumps.
Our Parts Department at Arroyo Process Equipment is the one-stop-shop where processors are sure to find the accessories for Crane pumps, gearbox repair parts, filter cartridges and other products that are needed to keep their operations up and running in Florida, Georgia, Jamaica, Cuba, Puerto Rico and beyond. Contact a courteous and knowledgeable Arroyo Process Equipment associate today to request technical data and/or quotes on specific pumps or for help finding the correct replacement parts for a gearbox repair.