Diaphragm Pumps for Jamaica, Trinidad, Tobago & Beyond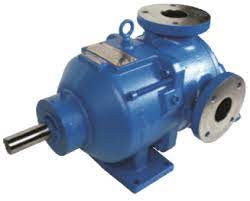 A diaphragm pump often offers the best solution when your application calls for removing or transporting high viscosity fluids. Arroyo Process Equipment is recognized as the leading supplier of diaphragm pumps and other fluid handling equipment. Since 1968, it has been our goal to provide industrial users with the highest quality equipment including positive displacement pumps, centrifugal pumps, mixers, drives, motors, gearboxes and more. Our staff of engineers and process industry experts are also dedicated to providing unmatched service.
Jamaica Diaphragm Pumps From Arroyo Process Equipment
All Arroyo Process Equipment lines of equipment are from the most respected manufacturers in the industry. The products in our lines are always selected from the manufacturers that are offering the latest technology and safety features. The manufacturers of our positive displacement line of pumps include Pulsafeeder, Corken, Write Flow Technologies and more, and our diaphragm pump products are used in countless industries and can handle the following types of fluid characteristics:
Corrosive
Abrasive
Sludgy
High Viscosity
Liquids containing solids
The top brands of centrifugal pumps that are available at Arroyo Process Equipment include the biggest names in the industry such as Barnes, Toyo Pumps, Crown, Griswold and others. From submersible pumps and sanitary lobe pumps to turbine pumps and gas pumps, we have you covered with pumps featuring high flow rates of water and other low viscosity fluids.
There is no need to worry about selecting the best diaphragm pump or other processing equipment for your application when you choose Arroyo Process Equipment as your supplier. Our team of engineers will assist you in making sure the equipment you choose meets the specifications and needs of your application. We can even design and create a customized equipment package system, skid load it and transport it to your facility.
Contact one of our professional pump specialists at Arroyo Process Equipment today for a quote on a diaphragm pump or a package system of centrifugal pumps for your processing operation in Jamaica, Trinidad, Tobago or beyond.