Duplex Basket Strainers for the Bahamas, Cayman Islands, Haiti, Tobago & Turks and Caicos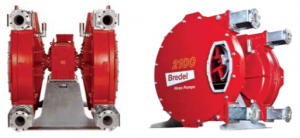 The time and money wasted taking operations off-line to clean or change strainers is an issue of the past for fluid processing organizations that utilize high quality duplex basket strainers. Arroyo Process Equipment is a fluid handling supplier representing and distributing pumps, mixers and specialty products, such as strainers, filter regulators, motors, gearboxes and more, from the top manufacturers in the industry. For 50 years, Arroyo Process Equipment has been a family owned and operated business that processors have trusted and relied on for quality equipment and superior technical support that help keep their operations running smoothly and efficiently.
Bahamas Duplex Basket Strainers From Arroyo Process Equipment
The duplex basket strainers in our Specialty Products Line at Arroyo Process Equipment are specifically designed to operate continuously; when one strainer is full, flow automatically shifts to the other. Our duplex basket strainers include the following and more:
Hayward Industries DB Series strainers for in-line and loop piping
Eaton Model 50 basket strainers ranging in sizes of 5" to 8" with tapered plug designs
Model 53 BTX Eaton strainers in 3/4" to 4" pipeline sizes with double stem seals
Eaton Butterfly Valve Model 52 strainers for 10" to 18" pipelines with high flow rates
Eaton 570 Model multi-basket duplex strainers featuring four baskets in two chambers
Filter regulators that are featured in the Arroyo Process Equipment Specialty Line are often used in fluid processing operations to enhance pump efficiency and performance by controlling pressure. Filter regulators in our line include Sandpiper, Versa-Matic and Blagdon Pump point-of-use models and are specifically designed for use with air operated double diaphragm pump equipment.
Our pump experts are always available to help processors in the Bahamas, Cayman Islands, Haiti, Tobago or the Turks and Caicos who are looking to add basket strainers and/or other equipment to processing facilities select the products best suited for their specific needs and requirements. The custom pump package systems designed by our Arroyo Process Equipment team of chemical and mechanical engineers are ideal for organizations opening new fluid handling operations. Contact us today to request quotes or learn more about our products and services.