Eclipse Pump for Florida, Georgia, Puerto Rico, the Dominican Republic & the Caribbean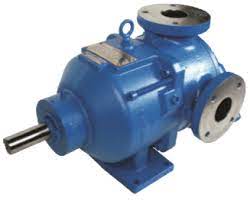 Arroyo Process Equipment represents and distributes the innovative Eclipse Pump Series of quality gear pumps from Pulsafeeder. These high-quality pumps cover the entire pH scale of acids, bases and other corrosive fluids.
Arroyo Process Equipment is a family owned and operated company that supplies the fluid processing industry with top quality products and unsurpassed service and support. We partner with only the most respected equipment manufacturers in the industry such as Cat Pumps, Corken, Pulsafeeder, Wright Flow Technologies, Sharpe Mixers, Sew Eurodrive and Eaton Hayward Filtration.
Eclipse Pump From Arroyo Process Equipment
Eclipse gear pumps are typically used in applications such as chemical processing, water treatment, oil and gas refining. The materials of construction on the pumps and components are ideal for processing fluids containing sodium hypochlorite, hydrogen peroxide, sulfuric acid and other caustic substances. The features and benefits the six Eclipse pump models offer include the following and more:
External gear pumps with the fewest number of components on the market
Patented housing liner that protects against housing wear and tear
Internal operating clearances maintained by a Tolerance O-ring
Eclipse pump leakage is zero due to the seamless design
Patented bearings are made of materials that are self-lubricating and have large areas for wear
The Keep on Pumping Kit (KOPkit) offers performance flow gains and easy pump maintenance
Eclipse pumps are found in the positive displacement pump line at Arroyo Process Equipment. Additional PD pumps in this line include Viking Pump and Liquiflo internal and external gear pumps, Warren Rupp air operated diaphragm pumps, Cat Pumps piston and plunger pumps and more. Our centrifugal pump line includes Toyo Pumps submersible pumps, Cat Pumps multistage centrifugal pumps, Weinman end suction pumps and other superior quality pumps.
Contact a pump specialist at Arroyo Process Equipment for assistance with centrifugal pumps, PD pumps or other processing equipment needs at your processing operations in Florida, Georgia, Puerto Rico, the Dominican Republic and the Caribbean or to request an Eclipse pump quote.