External Rotary Gear Pump for Florida, Georgia, Puerto Rico, the Dominican Republic & the Caribbean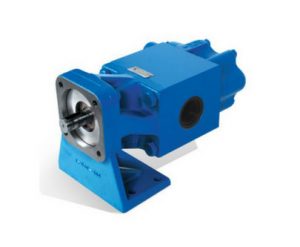 Arroyo Process Equipment has the internal and external rotary gear pump specialists with the application expertise and knowledge to help keep processing facilities running smoothly and efficiently. We're an Authorized Distributor for all of the top external and internal rotary gear pump manufacturers in the industry. Our family owned and operated business headquartered in Bartow, Florida has been the go-to-source that processing professionals have relied on since 1968 for all of their processing operation needs.
External Rotary Gear Pump From Arroyo Process Equipment
Arroyo Process Equipment has an excellent selection of external rotary gear pump models from Viking Pump that are designed for gas and oil refining and transfer, chemical processing, high pressure lubrication, pipeline injection, and other high pressure operations. There are more than 50 external gear pumps in the Viking Pump Spur Gear Products Line. Technical data, performance, benefits and features of models in this line include the following and more:
Flow ranges up to 190 GPM
Viscosities from 28 SSU to 1,000,000 SSU
Mechanical seal, lip seal and sealless mag drive shaft seal options available
Pressures to 500 PSI (intermittent up to 2,500 PSI)
High pressure capabilities from needle bearings
Double pump configurations
Viking Pump Universal Series internal rotary gear pump models are economical, high-speed operation pumps that are ideal for applications processing thin to moderate viscosity fluids. Close-coupled Viking Pump Motor Speed Series internal rotary pumps offer vertical mount options for applications with space constraints.
Our chemical and mechanical engineers at Arroyo Process Equipment can match external rotary gear pump models in our line with the operation specifications and requirements at your processing facilities in Florida, Georgia, Puerto Rico, the Dominican Republic & the Caribbean to ensure superior processing equipment performance is achieved. Also, complete pump package systems design by our team of exceptional mechanical and chemical engineers is one of the valuable services we offer at Arroyo Process Equipment. Gear pump package systems typically include one or more pumps, mixers, gearboxes, drives, motors and other required system components. Contact a friendly and knowledgeable Arroyo Process Equipment associate today to request quotes or learn more about our custom pump packages.