Internal Rotary Gear Pump for Florida, Georgia, Puerto Rico, the Dominican Republic & the Caribbean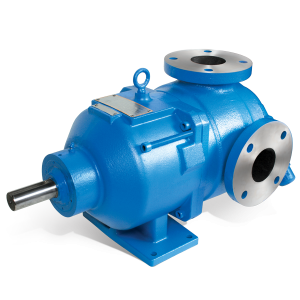 As an Authorized Pump Representative and Distributor for Viking Pump, Pulsafeeder and other top processing equipment manufacturers, Arroyo Process Equipment is proudly recognized as the industry leader that processors can always trust and rely on for all their internal rotary gear pump and/or external rotary gear pump equipment, accessories, replacement parts, and services.
Viking Pump founder Jens Nielsen invented the first internal rotary gear pump back in 1904. Today, internal gear pumps are used for processing non-corrosive chemicals, refined fuels, adhesives, paints, food and beverage products, and other fluids. Arroyo Process Equipment has been family owned and operated since 1968, and we proudly distribute the Viking Pump Universal and Motor Speed internal gear pump product lines from our three offices. Advantages and options of the exceptional pumps in these two Viking Pump product lines include the following and more:
Models with pressures up to 250 PSI and temperature ranges from -120° F to 800° F
Easy operation and maintenance due to only two moving parts
End clearance adjustments accommodate different fluid viscosities and temperatures
Non-pulsing, smooth flows
Close-coupled or compact design options available
Economical and reliable one shaft seal design
Internal Rotary Gear Pump From Arroyo Process Equipment
Jacketed and non-jacketed Universal Series pumps are available in Cast Iron, Stainless Steel and Steel externals construction. Viking Pump external rotary gear pump equipment is the ideal solution for higher pressure industrial applications. External gear pumps in the line contain models with flow ranges up to 190 GPM, viscosities up to 1,000,000 SSU and pressures up to 500 PSI. These models don't require lubrication and have bearing shaft support on both gear sides.
External and internal rotary gear pump reducers, strainers, repair kits, and other parts and accessories are available from our Arroyo Process Equipment parts departments. Thousands of items are in stock or available by special order for quick shipment to processing facilities throughout Florida, Georgia, Puerto Rico, the Dominican Republic and the Caribbean. Our parts specialists are happy to help in-house service technicians select products that match their existing equipment. Contact us today for more information on our gear pump selection or to request quotes.