Watson Marlow Pumps for Georgia and Throughout the Caribbean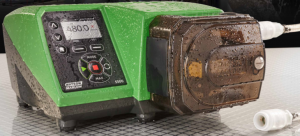 Arroyo Process Equipment is a leader in the fluid processing industry and only distributes pumps, mixers and other fluid handling equipment from the top pump manufacturers in world. Processing professionals in the US and the Caribbean know they can always count on our family owned and operated business to have everything they need, from Watson Marlow pumps, Yamada pumps and Corken pumps to Sharpe Mixers, Weg motors, Hansen gearboxes and more.
Watson Marlow Pumps in Georgia From Arroyo Process Equipment
Arroyo Process Equipment is proud to represent and distribute the entire line of Watson Marlow pumps, elements, components, tubing and more that cover most biopharmaceutical, food and beverage, chemical, pulp and paper, mining, and other industrial applications. Watson Marlow is recognized as one of the most respected manufacturers in the industry. Pumps in the Watson Marlow Line include the following and more:
Watson Marlow Qdos chemical metering pumps
Watson Marlow Quantum peristaltic bioprocessing pumps
MasoSine Certa Series pumps
MasoSine EcoSine sanitary pumps
Bredel DuCoNite and CIP hose pumps
Apex hose pumps
In addition, we carry a wide range of Yamada products. Yamada is the innovative pump manufacturer that has produced air operated double diaphragm pumps for over a century. Our Positive Displacement Line at Arroyo Process Equipment features an excellent selection of standard, specialty and hi-purity Yamada pumps that are ideal for countless industrial applications. Accessories for Yamada pumps are available in our Arroyo Process Equipment Specialty Products Line and include filter regulators, dampeners, liquid level controls and more.
Arroyo Process Equipment provides processors in Georgia, Tobago, Trinidad, Turks and Caicos, the Virgin Islands and elsewhere throughout the Caribbean and US with the unmatched customer service and technical support they need to maintain successful operations. We have teams of mechanical and chemical engineers on staff that work hand in hand with organizations to ensure that the Watson Marlow pumps or other equipment selected always matches processing operation requirements and specifications. Our team also designs custom turnkey pump package systems complete with pumps, motors, drives and other components. Contact us today to learn more ways we can help you fill all your fluid handling needs.