Industrial Pumps Service in Georgia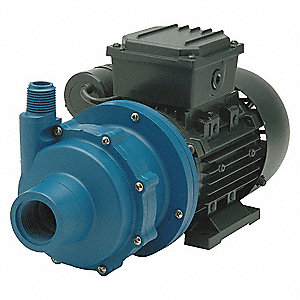 The family values that our industrial pumps service was founded on back in 1968 by Frank Arroyo, Sr. are still the same core values in our business today. Over the past 50 years, we have emerged as an industry leader because of our unparalleled customer service and vast assortment of fluid handling products. We have become the preferred industry supplier of leading names, such as Viking Pump, Toyo Pumps, Gorman Rupp and others, and organizations with operation facilities in the eastern hemisphere trust us with all of their fluid processing equipment needs. Pump repair service and product selection assistance are just some of the many value-added services that we offer at Arroyo Process Equipment.
Industrial Pumps-Service & More From Arroyo
Industrial pumps service from Arroyo Process Equipment is handled by our talented team of factory trained technicians at all of our locations. Our technicians provide regular maintenance along and repair service on a wide range of processing equipment. If you need assistance with installation or start up procedures, our global network of authorized distributors can provide the services you need 365 days a year. When you partner with Arroyo Process Equipment, you are partnering with a supplier that can provide industrial pumps service when and where you need it.
Positive displacement – or PD – pumps are popular pumps in the industry due to their versatility. PD pumps can be used in combination with:
Oil Pumps
Mud Pumps
Slurry Pumps
Sugar Pumps
Mining Pumps
Pharmaceutical Pumps
Food Processing Pumps
Along with the services described above, we also offer our invaluable turnkey package system service. Our engineers match operations specifications and requirements to each pump's technical data to ensure the selected pump will provide superior performance and reliability at facilities across Georgia and beyond. We can skid-mount a system package that is just as unique as your facilities' needs. The system comes with all of the pump equipment and related accessories that you need. Contact us today to request a quote or learn more about any of our services. We look forward to serving you and your team!