Industrial Pumps in Georgia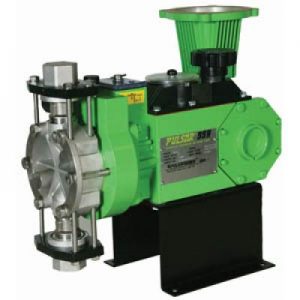 When you require high-quality industrial pumps that are engineered for your particular processing application, you can rely on Arroyo Process Equipment. We are a Hispanic- and woman-owned business, and since 1968, we've been renowned for our vast product selection, exceptional industrial pumps service and unwavering customer support. This has enabled us to provide solutions to a variety of industries, from phosphate, citrus, and milk processing to oil refining, wastewater treatment, and more. We can help you make informed decisions on the industrial pumps that meet your particular needs, regardless of whether you need pumps to exchange dangerous liquids or handle a huge number of gallons of water every day.
Industrial Pumps & More From Arroyo Process Equipment
We offer a myriad of industrial pumps from leading manufacturers such as Viking, Warren Rupp, Pulsafeeder and others. Our selection of pumps includes:
ANSI process, submersible, turbine, self-priming, and other pumps
Positive Displacement Pumps
Internal rotary gear, external rotary gear, air-operated diaphragm, metering, peristaltic, and others
As many manufacturers' preferred distributor and supplier, we offer numerous types, models and brands of fluid handling equipment including pump strainers, electric motors, mixing equipment, mechanical control boxes, and other specialty equipment. Better still, our team of engineers are available at all of our locations for industrial pumps service should one of your pumps or other equipment experience issues. We work quickly to repair your industrial pumps, so any downtime is minimized.
Turn to Arroyo Process Equipment when you need a supplier you can rely on. We have a global network of Authorized Distributors who can provide you with startup and installation assistance along with ongoing support. Our team of engineers often designs and creates pump package systems for customers that include one or more pumps, motors, filters and other components. The package systems are typically skid mounted for easy shipment and installation at facilities in Georgia or beyond. Contact us today to request a quote or more information.