Inline Pump in Georgia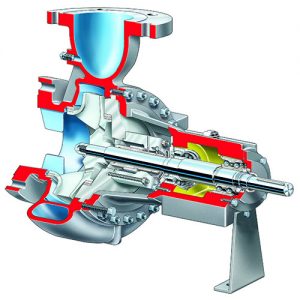 Arroyo Process Equipment is the liquid handling supplier that has all of the equipment your facility requires, from an inline pump or compound pump to mixers, impellers, and any other industrial pump-related equipment. Since 1968, we have been a family owned and operated business that has been focused on providing organizations with the highest quality industrial pumps and unequaled customer service and support. We partner with the most respected manufacturers in the industry such as Toyo Pumps, Pulsafeeder, Sharpe Mixers, Weg Electric Corporation, Nord Drive Systems and others.
Inline Pump in Georgia From Arroyo Process Equipment
Arroyo Process Equipment has the largest selection of inline pump and industrial pump equipment in the eastern hemisphere. Examples of the inline pumps we stock are:
Burkes GB Series vertical inline pump models, which are used in industrial HVAC system applications
Deming inline ANSI pumps that are used in a variety of general industrial pump processing applications
Grundfos inline multistage centrifugal pumps for high pressure, high temperature applications
Grundfos CRFlex inline solar surface pumps, which are often used for irrigation and water pressure boosting
Plad high-efficiency vertical inline fire pumps with psi ranges from 40 psi to 160
Weinman 320 Series vertical inline pumps for applications that require up to 1400 GPM flows
Numerous inline pump models feature the ability to process destructive materials, which make them an excellent option for different diffusive concoction pump applications. Organizations that process corrosive fluids will find great benefits in using inline pumps. These industrial pump models can safely process acid and other chemicals without the pump experiencing any damage, and all of the pumps we stock meet or exceed the highest industry standards.
Along with fluid equipment, we offer top-rated services such as pump repair, pump maintenance turnkey package systems, pump recommendations and more. Contact us today to learn how a partnership with Arroyo Process Equipment will cut your pump-related expense at facilities in Georgia and beyond. We look forward to serving you!