Leeson Motors for Those in Florida, Georgia, Puerto Rico, Haiti, Dominican Republic & Nearby Areas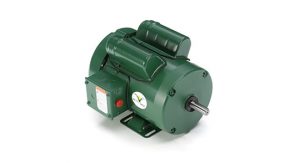 Industrial-level operations need to keep material moving to ensure continuous production. That requires high-quality equipment by Leeson Motors and other brands that provide reliable operation at relatively low costs. Arroyo Process Equipment can help you find the best possible equipment for your industrial operations and ensure the right tools are in place to keep you running and your operation costs low with Leeson and Weg motors for sale, among other brands.
Timely Service – Always
While Leeson motors and many other brands are known for producing high-quality equipment, they still need maintenance and repairs. Timely maintenance helps to prevent breakdowns, which shut down production and cost time and money. Arroyo Process Equipment has a team of highly-trained and experienced chemical and mechanical engineers on hand to help solve technical problems.
Half-Century of Success
Arroyo Process Equipment is a woman and Hispanic-owned business with more than 50 years' experience in the southeastern United States. We are headquartered in Bartow, FL, and offer:
Parts cross-referencing
Custom designs
24-hour maintenance and repairs
Professional engineers
We also have locations in Jacksonville, Miami, and the Dominican Republic, making it convenient to provide fast, quality service to clients throughout those regions.
Custom Solutions
Arroyo Process Equipment's team of professional engineers can design custom solutions for your industrial needs. We have Weg motors for sale, as well as other top brands, like Leeson motors, and can determine the best ones for your operation. Our team of qualified professionals can review your worksite and provide the best solutions. If you need parts, we can help you find the best with OEM and aftermarket cross-referencing services.
Get a Quote
It is effortless to get a free quote on the best solutions from Leeson motors and other brands. Simply contact us to schedule a visit from our team of professional engineers at your facility in Florida, Georgia, Puerto Rico, Haiti, the Dominican Republic, and nearby areas. We can determine the best solutions that will keep your operations running and provide fast installation to get you working as soon as possible.