Pulsafeeder Pumps for Facilities in Florida, Georgia & the Caribbean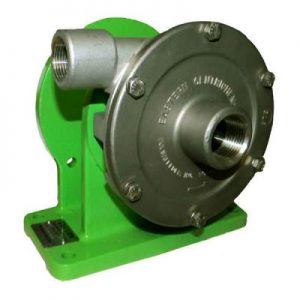 Seasoned fluid processing professionals in the industry know they can trust and rely on Pulsafeeder pumps in countless applications such as mining, food processing, pharmaceutical, wastewater treatment, chemical processing and others. Pulsafeeder pumps have met the challenges of multiple industries for nearly eight decades, and Pulsafeeder is known as the manufacturer that sets the standards for efficiency and quality with innovative controls and pumps.
Arroyo Process Equipment is a woman owned and operated company that represents and distributes Pulsafeeder pumps as well as other positive displacement equipment from other world renowned manufacturers such as Prosser, Toyo Pumps, Wrightflow Technologies, Warren Rupp, Barnes, Weinman and others from our Bartow, Jacksonville, Miami and Dominican Republic locations.
Our Pulsafeeder line includes the following types of pumps:
Blackline series diaphragm metering pumps with an upright design
OMNI series diaphragm metering pumps featuring a compact design
Chem-Tech series mechanical diaphragm metering and peristaltic metering pumps
MEC-O-Matic series pumps for chemical solution and slurry metering applications
Pulsafeeder Pumps in Florida From Arroyo Process Equipment
Our centrifugal pump line includes horizontal and vertical pump products such as end suction pumps from Weinman and Griswold, self-priming centrifugal pumps from Prosser, Crown, and Phantom Pumps, vertical pump products from Toyo Pumps and Deming Pumps, turbine and fire pumps from Plad, and many others.
In addition to pumps, Arroyo Process Equipment carries Pulsafeeder control box equipment. These control boxes are included in our Specialty Product Line, which also includes drives, gearboxes, controllers and filters. We also offer mixing equipment from Sharpe Mixers, Hansen Transmission and Hayward Gordon to round out our selection of fluid processing equipment.
Creating and designing complete custom package systems that consist of carefully matched Pulsafeeder pumps with drives, controllers, mixers, filters and other components for fluid processing facilities in Florida, Georgia and the Caribbean is one of the many extraordinary services available from Arroyo Process Equipment. Contact an associate today to requests quotes on our superior fluid processing equipment and valuable services.