Prosser for Those in Haiti, Tobago, Turks and Caicos, Virgin Islands, Cayman Islands & Beyond
Prosser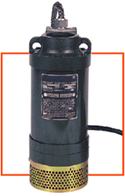 is one of the most respected pump brands in the fluid processing industry. Since 1942, construction firms, municipalities and other organizations have relied on Prosser pumps to remove and transport unwanted water. Due to Prosser's consistent quality and unparalleled service, Prosser Industries' trade catalogs are featured in the Smithsonian Libraries Trade Literature Collections. Today, Prosser pumps are part of the Crane Pumps & Systems Line that Arroyo Process Equipment proudly represents and distributes. Our Hispanic and family owned and operated company was founded in 1968 and has since expanded to three locations in Florida. For five decades, we have been a leading fluid handling equipment supplier in the industry, and we inventory the parts and equipment needed to keep your facilities operating at peak levels.
Our Centrifugal Pump Line at Arroyo Process Equipment features hundreds of pump models from top manufacturers such as Pulsafeeder Pumps, Toyo Pumps, Burks Pumps, Deming, Griswold, FL Smidth, Grundfos and Phantom Pumps. Prosser submersible pumps, accessories and related equipment in our lines include the following and more:
Pump control panels
Sludge and mushroom strainers
Genuine replacement parts
Standard Line submersible dewatering pumps
Model 70 and Model 125 portable submersible pumps
Galvanic Protection Kits
Prosser in Haiti From Arroyo Process Equipment
Standard Line submersible pumps are available in 2", 3", 4" and 6" discharge sizes and have flows up to 1400GPM, heads up to 210', and 3/4-50 horse power ranges. Along with submersible pumps, Prosser offers dewatering pumps and a variety of other pump equipment. Dewatering pumps are operable in any position and do not require external priming. They offer standard features and benefits such as silicon carbide outboard shaft seals, slim line designs, stainless steel shafts, abrasion resistant impellers and more. Optional pump features include adapter kits, liquid level controls and watertight control enclosures. Along with pumps, easy to assemble sludge and mushroom strainers for Standard Line models with ¾-5hp are available in our Specialty Products Line. These strainers raise the suction screen above sludge in manholes and pits and remove water to a 6" to 8" level from bottom.
Contact a specialist at Arroyo Process Equipment today for help selecting the Prosser pumps, Pulsafeeder pumps or other pumps in our line that match the processing requirements and specifications at operations in Haiti, Tobago, Turks and Caicos, the Virgin Islands, the Cayman Islands and beyond.