Fuel Pump for Virgin Islands, Turks and Caicos, Jamaica, Tobago & throughout the Caribbean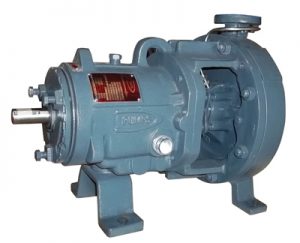 It's easy to understand why oil, gas and other fuel processing professionals trust and rely on Arroyo Process Equipment when they need fuel pump equipment. For over 50 years, Arroyo Process Equipment has partnered with only the top processing equipment manufacturers in the world, and we have assembled a highly-trained team of equipment specialists and engineers to provide processors with the exceptional quality products and unmatched services they need to keep operations running smoothly and efficiently.
Arroyo Process Equipment pump lines have everything from air operated diaphragm pumps, submersible pumps and multistage horizontal split case pumps to ANSI, API and vertical turbine pump equipment to cover all types of fuel pump applications. Our selection features hundreds of fuel pump models including the following and more:
PumpWorks API 610 Series pumps
Yamada Xtreme Duty Pro pumps
Phantom Pumps ANSI DPUMP models
Viking Pump SG Series pumps
Sandpiper Drillers Series and G-Series Duel Power pumps
Hevvy Pumps HNS, DEC, DEH and DP Series pumps
PumpWorks API 610 Series pumps for upstream, midstream and downstream oil and gas industry applications include PMV Series vertical turbine pump, PWD Series single-stage double suction pump, PWB Series single-stage pump, PWI Series in-line pump models and more. DPUMPs brand ANSI pumps from Phantom Pumps feature a back pull-out design and highly-efficient reverse vane impellers. Sandpiper Drillers Series AOD fuel pump models are portable for easy transportation and offer solids handling up to 3" and bottom discharge porting.
Our mechanical and chemical engineers at Arroyo Process Equipment design and create custom fuel pump package systems for organizations in the Virgin Islands, Turks and Caicos, Jamaica, Tobago and other locations throughout the Caribbean. Package systems include pumps, mixers, drives, motors and/or other components that are carefully matched to processing operation specifications and requirements. Package systems are typically skid mounted for efficient shipping and easy installation. Contact one of our courteous and knowledgeable associates today to request quotes or more information on our fuel pumps and package systems. We look forward to assisting your company or organization soon!