Side Channel Pumps for Those in Florida & the Caribbean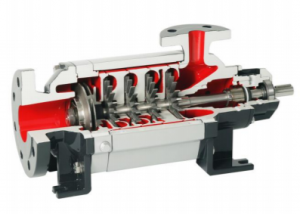 Processors in need of new side channel pumps, high pressure piston pumps, centrifugal positive or AOD pumps can trust and rely on Arroyo Process Equipment. Whether you are in need of a single pump or a complete turnkey system, our team of mechanical and electrical engineers can assist you with all of your fluid processing equipment needs. Arroyo Process Equipment continues to be a family owned and operated business with two locations, and we have helped countless fluid processing facilities across the Western Hemisphere for the past 50 years.
Side Channel Pumps From Arroyo Process Equipment
Back in 1920, the founders of Sterling SIHI pump developed side channel pumps. Three specific designs are still featured in their Side Channel Pump Line including the Inline Design, Compact Design and Bare Shaft Design. Each design has its own series of pumps and brings its own unique benefits to the processing companies. The Inline Design includes both horizontal and vertical single-stage pumps, while the Compact Design offers five self-priming horizontal and vertical pumps. Finally, the Bare Shaft Designs features sevens self-priming horizontal pumps.
A Sterling SIHI side channel pump typically includes the following:
Self-priming
Horizontal, vertical and side handling options
Flow rates up to 35 m³/h
Head sizes from 70m to 354m
And more!
Along with our inventory of pumps and other processing equipment, our pump specialists are well informed on our custom pump package services. Our complete single and multiple pump system packages are always designed and created by our engineers to provide processors with turnkey pump solutions. Our engineers will carefully match each side channel or piston pump to mixers, gear boxes and other system components to ensure the system will produce successful and efficient processing results.
Arroyo Process Equipment application engineers are available to determine the side channel pumps, high pressure piston pumps and other fluid processing pump equipment that best match the specifications and requirements at processing operations and facilities in Florida, Georgia, Puerto Rico, the Dominican Republic and throughout the Caribbean. We also provide service and repair on your pumps. Contact us today for more information.