Split Case Pumps in Jamaica, Trinidad, Tobago, Cuba & Beyond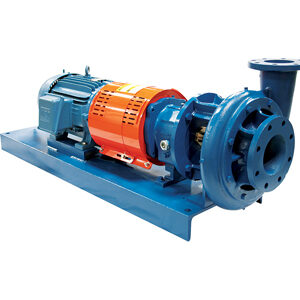 Split case pumps, disintegrator pumps and cantilever pumps are just a few of the industrial pumps that we have available at Arroyo Process Equipment. We are known as the process equipment supplier that provides industrial users with the best fluid handling equipment and expert services. We have represented the most trusted equipment manufacturers in the world for over 45 years.
When a submersible pump or split case pump is needed for municipal water projects or for fluid processing in chemical or power plants, industry professionals know Arroyo Process Equipment will have the equipment to produce the desired results. Our submersible pump line includes brands such as Toyo Pumps, Barnes and Prosser with models that can handle fluids up to 70% solids. Our line of split case pumps includes the following and more:
Weinman horizontal single-stage pumps
Weinman vertical pumps
Weinman multistage pumps
Deming horizontal pumps
Split Case Pumps in Jamaica From Arroyo Process Equipment
Arroyo Process Equipment is the one-stop shop for food processing, asphalt, chemical, citrus and other processing industry professionals, because we fulfill more than just industrial pumps needs. We can be counted on to supply you with the latest high quality mixing equipment, pump strainers, electric motors and the other specialty equipment available in the processing industry. Our parts department has a full inventory of replacement parts and accessories for the pumps, mixers and other equipment in our lines.
Arroyo Process Equipment is a family owned and operated business. Our staff includes processing equipment specialists, chemical engineers and mechanical engineers who are committed to providing you with expertise and service unmatched by others in the industry. They are on hand to assist you and answer your technical questions. Our team of engineers also custom design package systems for your processing needs, which can include pumps, motors, control boxes and other components matched to your application specifications.
Contact an Arroyo Process Equipment associate to request a quote for split case pumps, a submersible pump or other equipment for use in your fluid processing operations in Jamaica, Trinidad, Tobago, Cuba and beyond.