Submersible Pump for Florida, Puerto Rico, the Dominican Republic & the Caribbean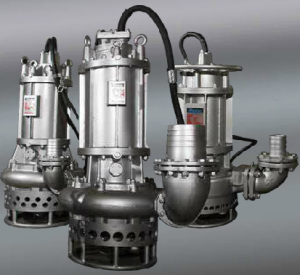 When you need of a submersible pump or PD pumps for your upcoming project in Jamaica, Trinidad, Tobago and Cuba, there are plenty of places you can get the equipment. But industry professionals know that for their projects to be successful, they want Arroyo Process Equipment on their team. Arroyo Process Equipment is the exporter they trust to provide equipment from the top manufacturers in the world, unsurpassed support and engineering expertise. For more than 40 years, we have been providing solutions to organizations processing such items as fertilizers, petroleum, and chemicals.
Submersible Pump From Arroyo Process Equipment
Our selection of pumps and other process equipment is second to none. In addition to supplying you a submersible pump or PD pumps, we offer air operated diaphragm pumps, self-priming pumps, rotary gear pump products, mixing equipment, gear boxes, electric motors, pump strainers and more. Even more important than our huge selection of products, is the assistance our engineers can provide in the selection of the right product for the right use. A submersible pump can be used for many different types of applications including the following:
Water extraction
Sludge pumping
Sludge pumping
Sewage pumping and treatment
Sea water handling
Offshore drilling
Our engineers will match your project specifications to the specifications of each piece of equipment to give you the best results for your project. If a package system would be beneficial, the team can create a custom system of pumps and other components such as motors or gearboxes to provide a better and more cost-effective solution.
Organizations throughout process industries have also been turning to Arroyo Process Equipment for years for PD pumps, mixers and other equipment parts and components. Contact one of our Arroyo Process Equipment specialists today if you are in need of submersible pump parts in Florida, Puerto Rico, the Dominican Republic or the Caribbean.